In today's era of internet and social media, we get to see a lot of strange news and pictures every day from all over the world. Such information is actually very difficult to believe, but when we know the truth then it is quite surprising. Today we are going to tell you about one such girl, knowing about which you will be surprised. Have you ever seen any living Barbie doll, in front of whose beauty, the many actresses are nothing.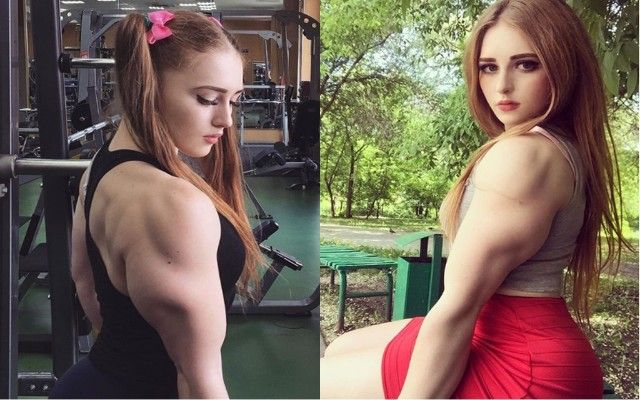 If not, then let us tell you that there is one such girl in Russia, Julia Vince, whose face looks exactly like a doll. You will be surprised by seeing her and you will become a fan of her once you see her beauty and power.
Yulia Viktorovna Vince aka Julia Vince, is a professional powerlifter. Her photos are becoming quite viral on social sites these days, and the reason is clear that her beauty captivates everyone.
Julia, who looks like Barbie doll, is 20 years old. Millions of people are crazy about her perfect body and beauty. 7 lakh 75 thousand people follow her on social site Instagram. If a figure is to be believed, her followings are not less than any star. It is not very easy to maintain your personality like her.
On building a strong body behind an innocent face, Julia says that I never intended to be a powerlifter. I used to do workouts just to increase my strength and confidence. But now I have become a professional powerlifter. With her hard work and dedication, she have achieved this position today and she is quite happy now.
Julia has created many records in world power lifting. Her dream is that she wants to brighten the name of her country by winning the medal by participating in the Olympics. 21 years old Julia Vince is called Muscles Barbie. When Julia started the gym, people used to tell her that she would spoil her body shape, but Julia continued her work by denying these things and today she inspires everyone. After a lot of hard work, she has achieved her place today. It is an inspiration for every girl.
Also read Italy Is Selling Beautiful Corona Free Houses In Just '75 Rupees'