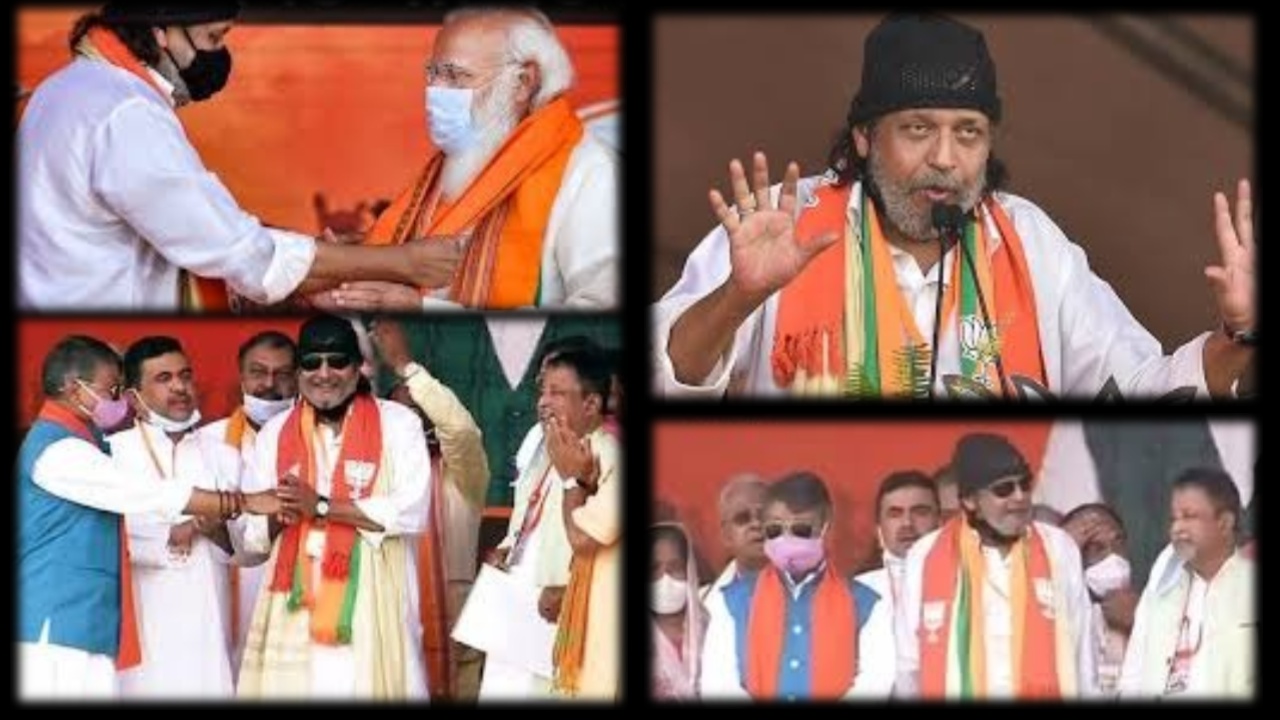 Actor Mithun Chakraborty was once with Mamta Banerjee. Has now joined BJP. So read out to know what the actor has revealed about this.
The talks about the politics in West Bengal have risen sharply due to the elections. From Congress to the BJP, which claims to have its own government, all parties have raised the propaganda. Especially the entry of filmstars in the field of politics has given a new twist to West Bengal elections. Now BJP has sided with many filmmakers. The name that is now circulating is about the entry of actor Mithun Chakraborty into the BJP, which has sparked discussions. It is noteworthy that earlier the actor was close to Mamata Banerjee and reached Parliament on her own strength. However, there are many arguments as to why Mithun who was with Mamata Banerjee's now joined the BJP.
A few days ago, Mithun's photo with Rashtriya Swayamsevak Sangh (RSS) chief Mohan Bhagwat also went viral. Eventually, he officially joined the BJP. Mithun started his political career in Mamata Banerjee's TMC. In 2011, TMC was the highest point of its political career in West Bengal. At that time, Mamata linked Mithun with TMC.
Mithun was once known to be close to Mamata Banerjee
In 2014, Mamata Banerjee also sent Mithun Chakraborty to the Rajya Sabha. However, he resigned from the Rajya Sabha after 2 years. He resigned at the end of 2016 and announced his political retirement. His decision to retire from politics was also the chit fund scam. As his name was mentioned in this scam. He was also the brand ambassador of Sarada, a chit fund company. He was also questioned by the ED. And then he retired from politics. Now, Mithun Chakraborty has joined the BJP. And has slashed directly against Mamata Banerjee.
Let us tell you, that Mithun Chakraborty arrived in Kolkata late on Saturday on March 6th night. And attended Prime Minister Narendra Modi's brigade meeting. He also took the dialogue from his film and said "I am a cobra who can kill people in one bite." After which there were lots of discussions about the actor.
Also, read Rhea Chakraborty Again Make Headlines After NCB Issues Chargesheet