Australian model Bethany Edgecombe is a dancer and Model for NSW Central Coast. This girl had 105,000 followers on her Instagram (Blondie Australia) account which she deleted in the past.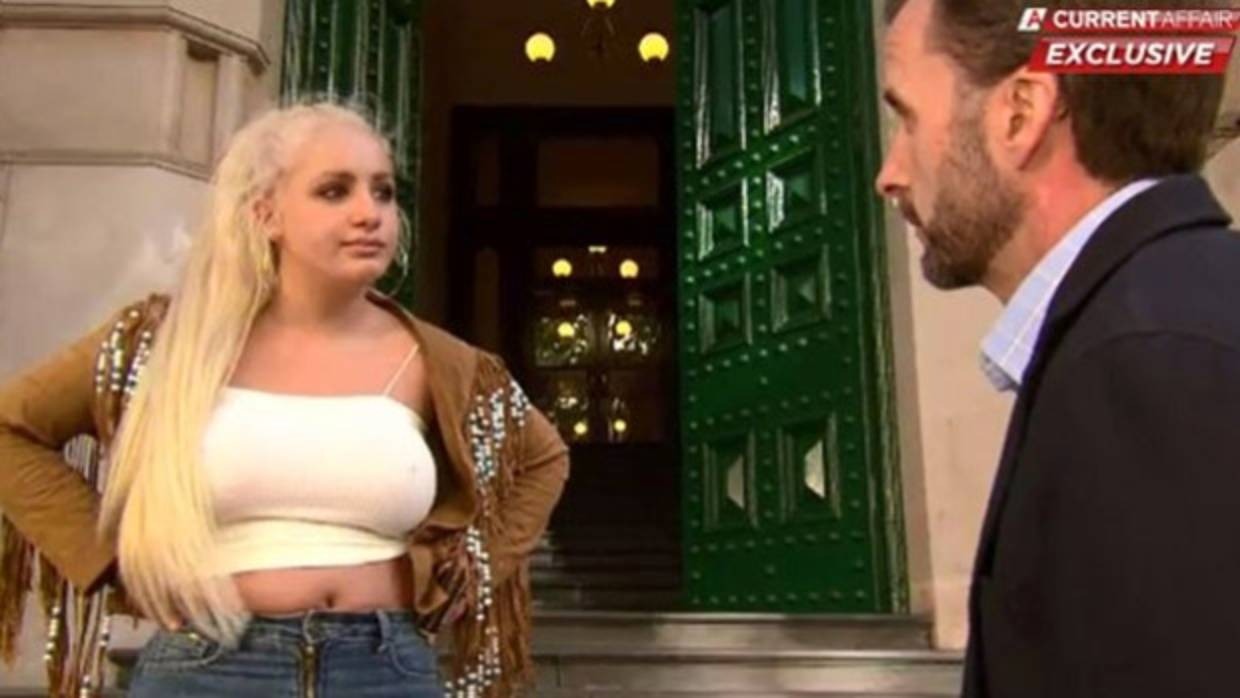 Bethany was in central Melbourne when she confronted by the TV team from A Current Affair, who blamed her for grooming the young boy. The model laughed at their claims but admitted to sending the 13-year-old inappropriate messages.
This story starts when a teenager mentions Blondie in an Instagram post.  During the reply, Bethany reportedly questioned the boy if he was a virgin.
Read their conversation below:
"Truth bro, are you a virgin?," – Blondie "Yes ofc #VIRGINITYROCKS," – Boy "I call dibs on that virginity," – Blondie "Sure (wink emoji)", – boy "Hold on to that virginity, I'll be going past your part of town in a week or two (emoji blows kiss)," Blondie wrote. "And don't tell anyone, don't think you're even legal." "Okay I won't (emoji with sunglasses)," – boy "How old are you," Blondie wrote. "13 (LOL emoji)," the boy replied. "I really must be a pedo cos that's so hot (LOL emoji)."
"After a while though she started to act a bit crazy! She was pushy and acting a bit obsessed. She said she wanted to take my virginity, but it wasn't fun anymore, she was acting weird and I'm not that dumb, I don't date 20-year-olds," the boy wrote.
"Perpetrators can be anyone, they can be female, they can be young females. And the consequences for the survivors or the victims are just as serious," said Psychologist De Campo.
Also read : Bollywood Actress Kalki Koechlin Blessed with baby girl 'Sappho'