Akshay Kumar is currently busy in shooting Rohit Shetty's film Suryavanshi. He has appeared in more than 100 films so far. Since childhood, Akshay Kumar was passionate about becoming a model or an actor. He gathered money from his little pocket money and without letting his family know posed for a photo in the studio. He always used to show this photo to the modelling agencies and asked for work.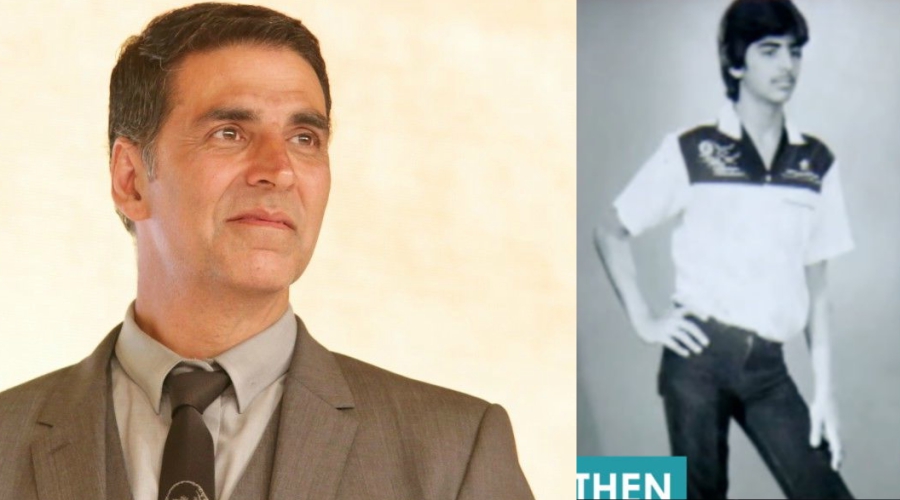 However, the modelling agencies used to reject him after seeing this photo. Akshay revealed about it in the show Jeena Isi Ka Naam Hai hosted by late actor Farooq Sheikh. He said that due to this photo he had never got work. His sister Alka was also present in the show. She told that when Akshay was in the seventh grade, he had expressed his wish to become an actor in front of his father. He got poor grades, so father had become angry with him and asked if he doesn't want to study then what he wants to do in life? To which Akshay replied he can't say a word, to this his father said then he has to tell him by writing on the paper and Akshay wrote, an actor.
Knowing his answer, Akshay's father said that he wants to be a hero at this age? First, you need to be qualified in studies. You should know Hindi, English or something to become a hero.
Akshay was born in Delhi but did schooling from Don Bosco School of Mumbai. In this school, he had formed a group with his friends, named Bloody Ten. There were 10 people, including Akshay in the group. According to Akshay, all the schoolmates were afraid of their group and all the group members used to be proud of this.