There are reports that around 200 silver coins in a metal pot have been found. It is believed that the coins belong to the Mughal Period.
Around 200 silver coins filled in a metal, pot have been found during excavation at Bhalhi of Navdiha village under the Panki block of Palamu district. All the coins are being dated to the Mughal period. As per the information, excavation was done by JCB for the leveling of the fields. After the pot was found it became a topic of discussion among the people.
At the time of excavation, no one knew about this. But later Salim Mian, son of Zaheer Mian of Navdiha noticed it. It is being told that the silver coin was found near the house When he opened it, there were silver coins inside it. It is reported that 200 coins have been discovered. But only 102 coins have been handed over to police. The investigation about the rest of the coins is still going on.
During the excavation at Bhalhi of Poudi's Naudiha village, about 200 Mughal-era silver coins filled in the metal pot have become a matter of curiosity in the area. Here during the leveling of the fields of Bachan Baitha, this pitcher came out. The Mughal silver coin has been reported on the farm of Naudiha village in the Panki block. The report is being prepared at the administrative level. The silver coins found at that time are kept in Panki police station. Let us tell you that an archeologist named Anand of the Deputy Director-cum-Archeology of Palamu District Public Relations Department, said that the related coins are very important. His study and further excavations in the related field can reveal many other facts.
Here are some clicks of the pot found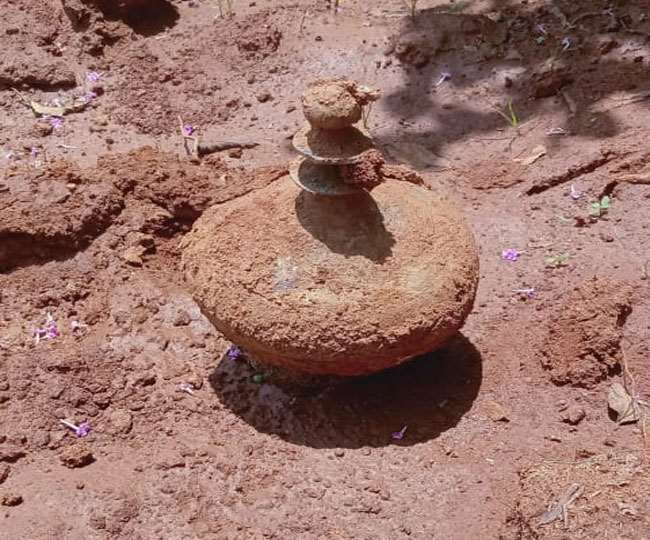 Also, read Hrithik Roshan Refused These 5 superhit films