Neha Kakkar recently broke the internet with her sudden wedding plans with singer Aditya Narayan. Both the couple while ago have announced their relationship and are all set to take this wonderful journey of love ahead.
Neha and Aditya announce for the big day on the sets of Indian idol -11 In the previous episode of Indian Idol 11, Udit Narayan the iconic singer and the dad of Aditya Narayan graced the show as a special guest. Along with him to everyone's surprise, Aditya's mom and Neha's parents also were present for a special reason , which was none other than fixing the marriage of the couple. Yes, you heard it right. This cute couple is soon going to tie a knot which is tentatively going to be the 14th of February,2020. 
There's nothing better than bringing in the good news with close friends and family. Neha Kakkar who shares a close relationship with her parents asked her what was going. On to this, mother replied"We've decided that you will get hitched to Aditya. Your dad and I like the boy very much and we're looking forward to your wedding."
Himesh Reshammiya and Alka Yagnik's reaction to the wedding announcement. Once the parents confirmed that both going to tie the knot soon , Himesh congratulated Neha will full excitement while Alka who also came in this episode along with Udit, sang Mehendi Hai Rachne Wali which made Neha blush like a bride.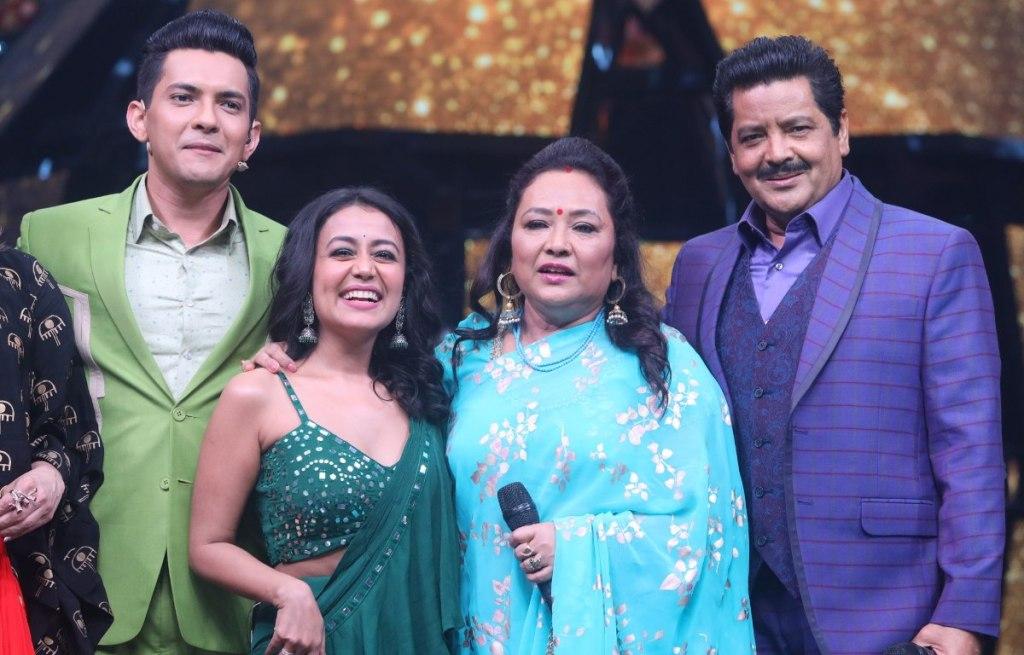 Also, read Splitsvilla fame Scarlett Rose Bold Photos To Set Internet On Fire