Big news came up on Friday that left everyone shocked. And that was about Dharma Production Kicking of actor Kartik Aaryan from Dostana-2. Now followed by this news another information came up. According to which Karan Johar unfollowed Kartik on Instagram. Know the reality below:
The film Dostana that starred Abhishek Bachchan and Johan Abraham is coming up with the Second Installment. And in 2019 the most renowned filmmaker Karan Johar already announce that in the next installment the star cast will be Kartik Aryan and Jhanvi Kapoor. In fact, the shoot of the film already started and they shot in Punjab for over a week. Moreover, Kartik also finished his 20-day shoot. But the news that came on Friday left everyone shocked. It was that Dharma production has kicked out Kartik from the film.
Now the news is making rounds for quite a while. And recently another news surfaced that Karan Johar also unfollowed Kartik on Instagram. And he is now in search of a new actor for the second installment of Dostana. Talking to his Instagram Karan also wrote."Due to professional circumstances, on which we have decided to maintain a dignified silence – we will be recasting Dostana 2, directed by Collin D'Cunha. Please wait for the official announcement soon."
Check out the post below:
For the unversed, the storyline of the original film, revolved around two boys Sam and Kunal who acted as gay. Just to live in Neha's house. But coincidently they both fell in love with the same girl. But the interesting thing was that she fell for her boss Bobby Deol. The first installment was a big hit at the box office. But now talking about Dostana -2 the film has landed into trouble after Karan bid goodbye to Kartik.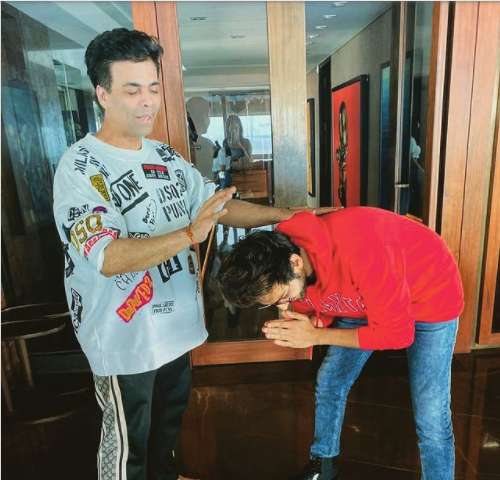 Also, read Rakhi Sawant Caught Fighting With Vegetable Seller In Mumbai: Watch Video