Bollywood's talented actor Sanjay Dutt is getting treatment for a serious disease of cancer these days and the fans are wishing him well soon. While Sanjay Dutt is acting in films, his personal life is no less than any film. Because of this, a film was made on his life, Sanju. However, this film did not show all the affairs related to his life which happened in real life. Some of his life affairs were related to the lives of other stars. Sanjay Dutt's name was once associated with Tina Munim. Late actor Rishi Kapoor in his book shared a very interesting anecdote involving Sanjay Dutt and Tina Munim.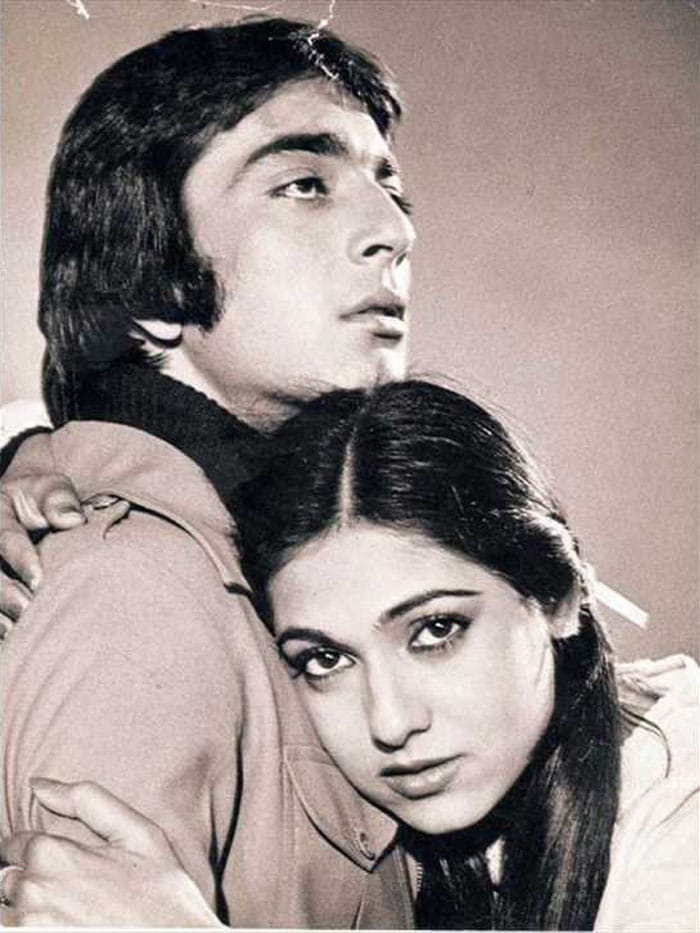 Through this book, Rishi Kapoor had told that once the rumors of Tina and his affair started surfacing and drunk Sanjay Dutt reached his house in anger. Actually Sanjay Dutt's affair was going on with Tina in those days. Rishi Kapoor wrote in his book that, 'My friendship with Tina Munim and the films coming together led to reports of Secret Affair. I was a bachelor at that time and Tina was Sanjay's girlfriend. At that time Sanjay was a victim of drug addiction '.
Rishi wrote, "One day Sanjay Dutt along with Gulshan Grover reached Neetu Kapoor's Pali apartment to fight me. At that time, Sanjay Dutt was stopped by Neetu Kapoor. Gulshan later told me that during the shooting of the film Rocky, Sanjay had reached Neetu's house to fight. Neetu handled the matter very well with her understanding at that time. She calmly explained to Sanju that these things are rumors. There is nothing like this between Tina and Chintu. They are just good friends. You must trust your loved ones while in the industry."
After this Sanjay Dutt's anger subsided, then later he became friends with Rishi. After friendship, both of them used to laugh a lot about these things. Let me tell you that after a while Tina separated from Sanjay and she married Anil Ambani and she became the daughter-in-law of the Ambani family. At the same time, Sanjay Dutt's name started connecting with other actresses. Meanwhile, Sanjay is happy to marry Manyata Dutt and they have two children. Sanjay is currently undergoing treatment and his family is standing with him strongly.
Also read Richest Drug Mafia Of The World Who Was Know As The "King Of Cocaine"