The South Korean film 'Parasite' received the Best Picture Award at the 92nd Academy Awards. This is the first time in the history of the Oscars when a non-English film has been given this award. Bollywood celebs are congratulating on this achievement of 'Parasite'. Priyanka Chopra has described the occasion as emotional. She congratulated the film's team on Twitter.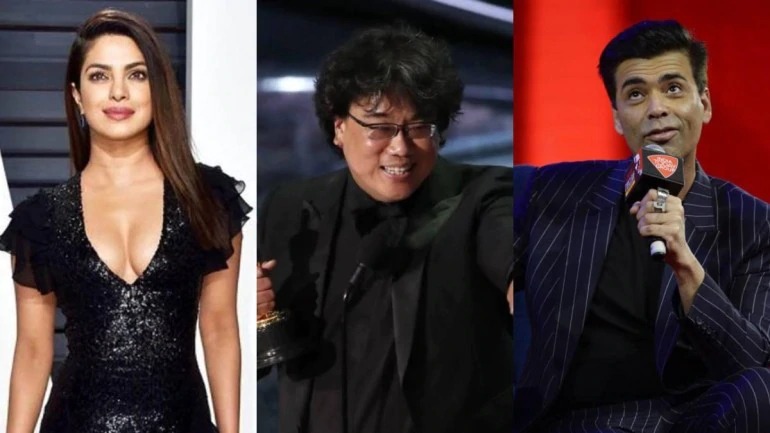 It's Emotional To Watch 'Parasite' Winning Best Picture Award- Priyanka Chopra
Priyanka wrote in her post, "Wow! It's so emotional to see an international film like Parasite, in Korean with English subtitles. Not only receive such a warm embrace from audiences around the world but also this kind of recognition from one of the most prestigious film academy's in the world. It's time for representation. As people and as entertainers, we are one through entertainment. our craft has the power to transcend borders and languages. And tonight Parasite demonstrates exactly what. Congratulations to the entire film for shattering the glass ceiling, and making history as the first non-English film to win the best picture.
Hopefully, Every Dream Comes True- Ashwini
Ashwini Iyer Tiwari, director of Kangana Ranaut starrer 'Panga', wrote, "The world of storytelling is evolving literally so and it's for us to see. There is hope that no matter who you are or where you come from no dream is unachievable, we just have to keep living and breathing it every day".
I am thrilled– Karan Johar
Karan Johar wrote in his tweet, "Absolutely thrilled with the #Parasite win! Was undoubtedly my favourite international film of 2019! Bravo to the team! "
The story of 'Parasite' is very poignant. The story moves forward with two South Korean families. Both these families have 4-4 members, parents and two siblings. They live in the city and one family is extremely rich while the other is poor. Both families deal with everyday conflicts, but both have completely different needs. Overall, the film clearly portrays family, money, and priorities in a poignant way.
Also read: Shah Rukh Khan's son AbRam wins gold medal in Taekwondo