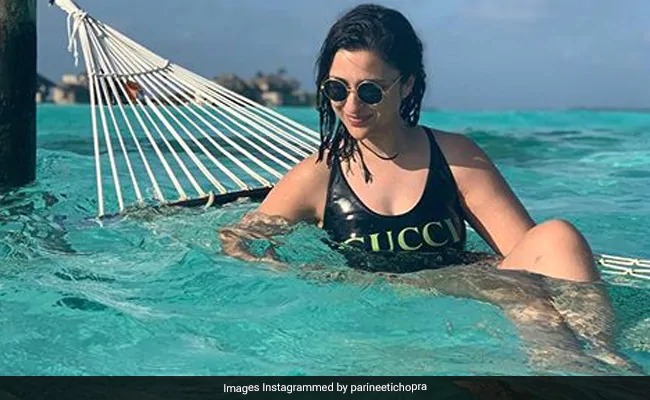 Parineeti Chopra is currently chilling in the Maldives. She also teased her Instagram fam with lovely pictures of herself.
While we are having chilly winds and cloudy weather here in India. But, Parineeti is chilling and enjoying her life in the Maldives. The actress took to Instagram on Thursday to share some pictures of her vacation in the deep-blue ocean waters.
Parineeti is sitting on a hammock in the middle of the deep-blue ocean in one pic. Also, she shared another picture just chilling casually.
She also captioned the picture: "Give me some ocean and I am HAPPPYYY!!! Almost my second home Maldives and diving = Perfection,".
Also, her last vacation was in December to the valleys of Austria and also posted photographs from the vacation. Parineeti is soon going to be seen in the biographical drama film of badminton player Saina Nehwal 'Saina'. And Also, director Prashant Singh's comedy-drama 'Jabariya Jodi' with opposite actor Sidharth Malhotra.
Also Read: Priyanka's Laugh Is My Favorite: Says, Nick Jonas