Next year's T20 World Cup is sure to be big, with plenty of rivalry and the emergence of new world-class players. Leading up to the T20 World Cup, keen fans will be glued to the ICC T20 2019 qualifier points table.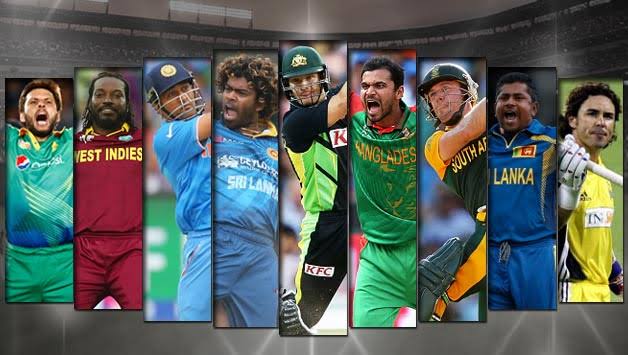 The Format For T20 Matches
The T20 format has become increasingly popular in other cricket tournaments, as it's fast and furious. It got its name due to the allocation of 20 maximum overs given to each team, meaning that matches only take around 2.5 hours. This is a much shorter timeframe than the traditional 2-3 day matches.
The team's line-up remains the same as in Test Cricket, with 11 players, and there are six-ball overs with ten wickets maximum per innings. With these limits, the main focus of the match tends to be on the batsmen, who need to engage with passion and without fear.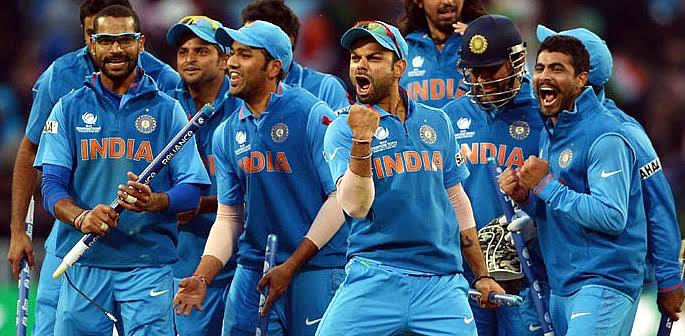 2019 T20 Schedule Tournament Matches Announced
The 7th men's T20 World Cup 2020 schedule will be a 5-week tournament taking place in Australia for the first time, running from 18 October to 15 November 2020.
In the run-up to this prestigious event, the qualifiers will start in the UAE on 18 October to 2 November, with matches played every day across venues in Dubai and Abu Dhabi. The semi-finals are scheduled for 1 November, while both the third-place matches and the exciting final will take place on Saturday, 2 November at Dubai International Stadium.
Who To Watch Out For In T20
The top-ranking teams for the 2020 Cricket World Cup so far include:• India• Pakistan• Australia• England• South Africa• West Indies• New Zealand• Afghanistan
West Indies remains a team to watch, winning their second title in 2016 to become the current T20 World Cup holders. With India firmly on the T20 map, Australia and England join them with the best odds to win the overall tournament.
However, attention is currently firmly on the 14 countries participating in the qualifiers. These are divided into two groups, with seeding based on T20 rankings at the end of August 2019. The top six contenders from these groups will then qualify for the T20 World Cup.
Group A – Bermuda, Kenya, Scotland, Netherlands, Namibia, Papua New Guinea & Singapore.
Group B – Canada, Ireland, UAE, Oman, Jersey, Hong Kong & Nigeria.
Among these countries, there are also plenty of individual players capable of making an impression. It's going to be a thrilling season. Predictions are focused on the England player Jofra Archer who looks set to be a star of the tournament, along with Jos Buttler feared for his batting skills, and Australian batsman David Warner.
Popular Indian players likely to enjoy a great season also include India's batsman Shikhar Dhawan and captain Virat Kohli. We all remember when Virat Kohli beat Kane Williamson in the under 19 World Cup. Will we see something similar in this qualification?
Where To Bet On T20
We all know cricket betting is a popular pastime, especially when it comes to the T20. There are many sites offering T20 cricket betting, so there are numerous options available. With a wide variety of market options, one golden rule is to seek out your chosen bets at the best odds, as these can vary significantly.
It's critical to do some research before choosing a bookmaker for your T20 betting. Always ensure that you use a legal and secure site to place your real money bets. There are also some generous signup bonuses available for new bettors. Plus, if you shop around, you can find top bookmakers that accept Indian Rupees for making your deposits.
Betting Options On T20
The ICC T20 is the perfect time to find specials and diverse betting options. It has become much more than just predicting the winner of any given match. You will find a diverse range of betting options including top batsman and bowlers, coin toss winner, total wickets, fours, wides or ducks. However, if you're new to the sport, the most popular T20 cricket bets are still:• Match Winner• Man Of The Match• Number Of Boundaries• In-Play Run Totals• Highest 6 Over Score
It's vital to find a sports betting site that provides detailed statistics for the league to assist with your wagers. Knowledge of performance, pluses and minuses, player form, along with other key information is essential. The head-to-head record, plus weather and pitch conditions that players will face also need to be weighed up. How these factors relate to the betting odds is vitally important to T20 betting. It's crucial to understand the implied probabilities and how they will affect your decision making and successful predictions.