Ram Gopal Varma is all prepared to bring his next flick in RGV World Theatre. The name of the film is titled 'The Man Who Killed Gandhi'. Not only this but he is ready to bring back to back path-breaking content at the online platform.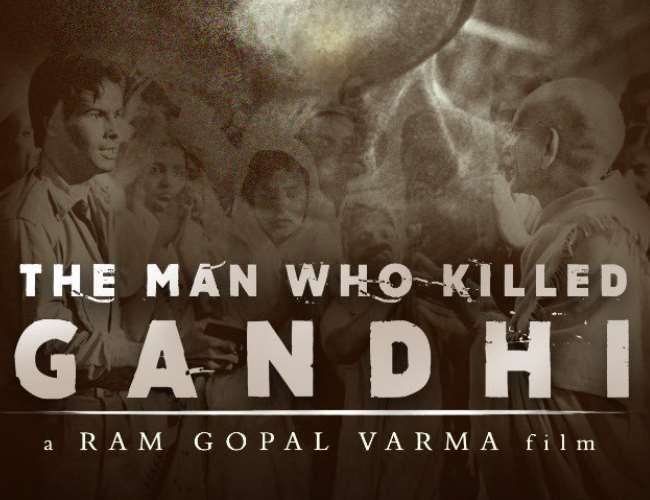 Ram Gopal Varma has launched his online platform, RGV World Theater, at the time when the theater is closed during the lockdown. He is announcing films for this platform one after another. For him, the online platform is proving to be beneficial because it is giving him an opportunity to put the desired content online without any restrictions. One of these films is based on Gandhi and Godse, with which controversy has started Ramu has named this film- The Man Who Killed Gandhi … On the first look poster of this film, Ramu has shown Godse and Gandhi's faces merged together which seems to be quite interesting. Ramu, while sharing his idea behind it, wrote – The aim of incorporating this picture into each other is to show that Godse killed himself by killing Gandhi.
As expected, reactions to the film's poster have begun to emerge. One user objected to this poster and described it as hurtful. The user said it was wrong to merge the photographs of Mahatma Gandhi and Godse. In response, Ram Gopal Varma gave a clarification – the purpose of morphing will be understood when the film is completed. And just like you, I also have the right to show my artistic interest. It is not right to reach the conclusion without seeing the final outcome. 
The second film that Ramu has shared is the first look poster of his next launch.  On this poster, four men are shown sitting, consuming drugs, and looking at the picture of Katrina Kaif on the wall. Ramu has named this film- Kidnapping Of Katrina Kaif … With this Ramu wrote – Forget theaters, the future of cinema is not even OTT, but it will be limited to private apps. 
Also, let us tell you that recently Ram Gopal started RGV World Theater with an adult film. Which gave him huge success on this platform. And giving him a new direction. After getting a heartwarming and positive response from the viewers he is quite excited to launch his amazing creations one after the other.
Also, read,Ananya Panday And Suhanaa Khan's Dance Collab Is Mesmerizing