Ranu Mondal, who used to sing at Ranaghat railway station in West Bengal, is touching success day by day. But recently one of her videos has gone viral, which is really shocking.
Ranu Mondal is an Indian singer. She is the upcoming music sensation whose talent was recognized by music composer Himesh Reshammiya. Her first song which became internet sensation was "Teri Meri Kahani", that gave her loads of fame overnight.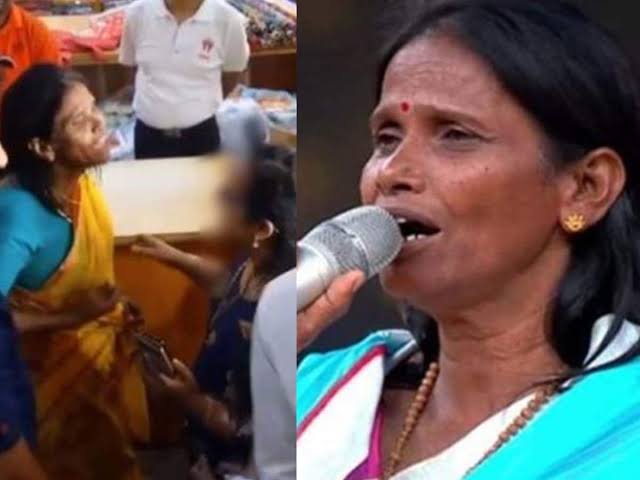 Recently, social media sensation Ranu Mondal went shopping in the supermarket, and suddenly when a fan touched her and asked him to take a selfie, Ranu Mondal erupted. Ranu Mondal lashed on the fan saying "Don't touch me am a celebrity now". It can be clearly seen in the viral video how Ranu Mondal is getting angry on the fan.
On this the social network, users are commenting on her , saying that she has gone quite arrogant and forgotten the ground where she came from and she deserves to go back there.
Watch Video here: