Bollywood's Bhaijaan Salman Khan is turning 55 years old on 27 December. There is a lot of happiness in Salman Khan's life, but there is a question that does not stop him and that is when will Salman get married and what is the reason that Salman has not married yet. Salman, who had an affair with more than one actress, was also in a tremendous mood for marriage, but nothing could be achieved. Let's know who that actress was.
Salman Khan's name was associated with Ash many times, but he actually wanted to marry Juhi Chawla. Yes, Salman and Juhi have not worked together and Salman was seen in a cameo in Juhi's film, But he wanted to marry her. Salman Khan's heart had come on Juhi Chawla, the heartbeat of millions of those days, and not only that he wanted to marry Juhi too. He had proposed the wedding to Juhi's father, but he rejected.
A video of Salman went viral on the internet, in which he is seen saying that Juhi is a very sweet and adorable girl. He himself revealed that he had gone to Juhi's father to talk about marriage, but he did not know why he did not accept the relationship.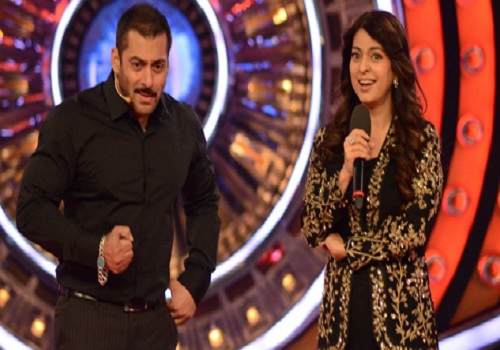 Salman said that maybe I did not fit his expectations. Salman never had a film with Juhi. Juhi and Salman were there in the film Salaam e Ishq, but were not together. Where she was Anil Kapoor's heroine and Salman Khan's heroine was Priyanka Chopra. After this, such a thing could not happen that Salman would get married.
One name that was most special and controversial in Salman's life was Aishwarya Rai. Ash and Salman fell in love on the set of the film Hum Dil De Chuke Sanam, but Salman's love in real life could not be achieved as Salman did not get Ash in the film. The affair of both had made a lot of headlines. More headlines were received by Ash and Salman's breakup. At the time when the affair of both of them was on the peak, it was felt that soon both will get married, but even today, both of them do not like to see each other.
Salman's name is associated with Katrina after Ash. Katrina came to Industry because of Salman and then achieved a position with her hard work. At that time, there was a lot of discussion about his affair with Salman, but after some time, reports of Ranbir and Katrina's affair started coming. However, Ranbir and Kat have also had a breakup and now Kat is good friend of Salman.
Also read Priyanka And Nick Celebrates Two Years Of Wedded Bliss: Checkout Their Photos And A Secret