A video of Pakistani actress Uzma Khan is going viral. The actress had made a complaint against the people who allegedly came to her house and assaulted her badly.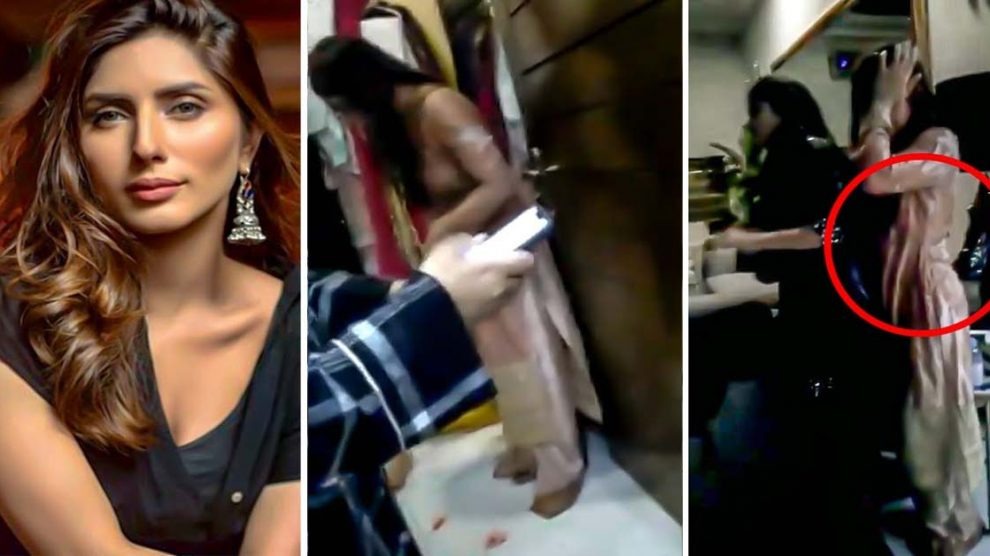 There are reports that the Pakistani model turned actress Uzma Khan has filed a complaint against women and her gunmen. Those attacked also included Aamna Usman, Usman Malik's wife. Usman Malik is the son of Malik Riaz's sister-in-law. According to this famous Pakistani actress, the report says that she was shamed, blackmailed, harassed, and was been threatened to kill in the past 3 days. Uzma said that she has nothing to lose now and therefore she has now decided to fight for justice. She further revealed that there could be a probability that she could be killed, but the actress has decided to fight the strongest people of Pakistan. She said that she will fight against the daughters of Malik Riaz, named Amber Malik, and Pashmina Malik.
A video that is going viral on the internet, shows the sisters being assaulted by the woman and a few men. And being beaten up with glass items, shoes, etc, and one of the videos capture bloodstains on the floor. Also, there was sexual violence against her.
Uzma making an official statement on Twitter wrote" Remember your gunmen pointed their guns towards two orphans and sexually harassed. We might be weak but we have faith in Allah and people of Pakistan".
Who is Malik Raiz
He is one of the richest men in the country, who builds Bahria Towns in Pakistani cities. And said to be really close to the fauj establishment. However, reacting to the post the chairman of real estate company Bahria Town, Malik Riaz also taking to his twitter handle said that this is all fake and denied being related to the incident. He twittered "I categorically rebut this malicious propaganda associating me with a viral video. Usman is not my nephew.I'm appalled at such below the belt attempt to malign me for something I'm not involved in any capacity. "
Also, read How To Wear Your LINGERIE Outside Your Bedroom