Shahid Kapoor Reveals Out of His Exes Only Priyanka Chopra Invited Him to Marriage Not Kareena Kapoor
Shahid Kapoor recently reached at Neha Dhupia's show BFF With Vogue to promote his film, Kabir Singh. The film is releasing on June 21. Kiara Advani is also starring in the film. According to the reports, here he talked about his ex-girlfriends' marriage. He revealed that when Priyanka Chopra tied the knot with Nick Jonas last year, she invited him to her reception in Mumbai. When it was asked about Kareena Kapoor, Shahid said, "it was while ago and I don't remember whether I was invited or not, I guess not?"
Meanwhile, Neha also asked him, who is better at sexting he or his wife Mira Rajput? To this, Shahid Kapoor, slightly hesitantly, has admitted that he is better at 'sexting' than wife Mira Rajput. Shahid was promoting his upcoming film Kabir Singh on Neha Dhupia's chat show, BFFs with Vogue, and said that being a married couple makes sexting pointless, but that yes, he's better at it.
He said, "Equal hi hai, give and take hota hai (it's equal, there's a give and take). We are husband and wife so too much sexting is not really required". But after further prodding, he said he felt he is better.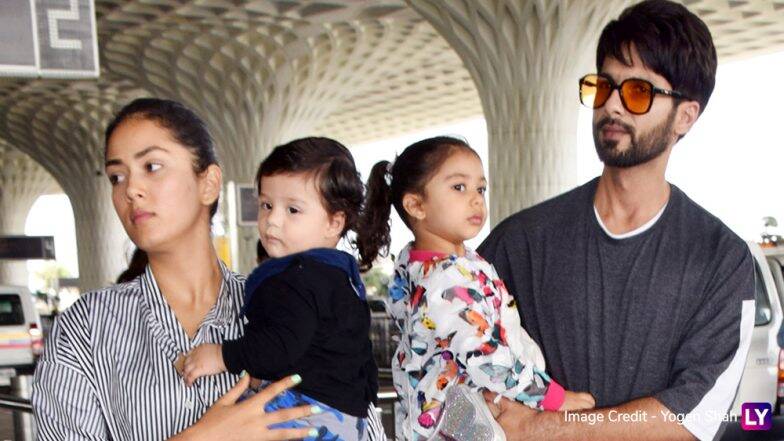 Shahid and Mira tied the knot in 2015. The couple is a proud parent to two children – Misha and Zain Kapoor. Shahid was previously in a relationship with actors Kareena Kapoor and Priyanka Chopra.