Sharukh Khan's wife Gauri Khan revealed that how their lavishing abode Mannat in Mumbai is organized by her mother in Delhi.
Bollywood Badshah Shah Rukh Khan's wife and interior designer Gauri Khan live together in their mesmerizing dream house Mannat in Mumbai. Which is considered to be the third most expensive place in India. And is in the list of best houses in the world. Although the superstar has his bungalows in Dubai and London, Mannat in Mumbai is breathtaking among them all. However one of the shocking things apart from this is that the dream house of the loved couple Sharukh and Gauri is not controlled by them. But someone else.
It will be surprising for you all to know that Gauri Khan recently revealed that their house is controlled by Gauri's mother Savita Chhiba in Delhi through remote control. Gauri in an interview said "Most of my organization has been remote-controlled by my mum, who is in Delhi. She is on the hotline with the staff, pictures going back and forth, WhatsApp messages… 'This space is dirty and this needs a full cleanup, this needs sanitization' and all that goes on. It keeps her busy and it keeps my staff in check,"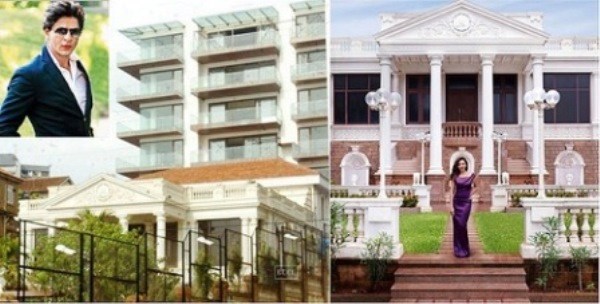 Gauri's mother Savita Chhiba stays in Delhi and celebrated her birthday a little while back this month on 8th September. On her birthday Gauri had tweeted a throwback picture with her mom and had captioned it as "Happy birthday.. Mom" followed by a heart emoji.
Coming back to Mannat. Let us tell you that Mannat is a dream house of Sharukh located in Bandra(West). It is priced at 113.21 crores and has an area of 26,328.52 sq.ft. But the overall price of the mansion with world super amenities is approximately 200 crores.
Also, read Mouni Roy Birthday Special: Checkout Her Striking Transformation