In what has come as an embarrassment to HRD minister Smriti Irani, a schoolteacher from Chhattisgarh pointed out spelling mistakes in a letter sent to her on the minister's behalf and said the mistakes in the letter were "affront" to her sensibilities as a language teacher.
The letter sent by the CBSE congratulating the teacher — Radha Kumar from DPS Bhillai — on good performance of her students in the board went viral on Friday, after she posted it on her Facebook page forcing the minister to seek explanation from the CBSE.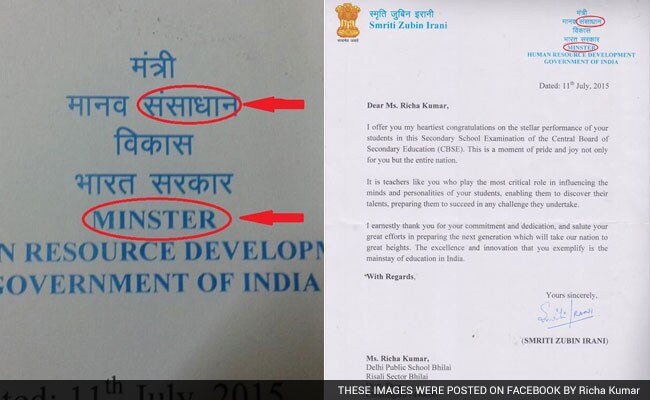 "I have sought an explanation from CBSE as there were spelling mistakes in some of the letters," Irani said.
The words "minister" and "sansadhan" (resource) were spelt incorrectly in a letter that was sent to schoolteachers across the country, congratulating them on the performance of their students. Her middle name Zubin in Hindi on top of the letterhead was also spelt incorrectly.