Recently, Bollywood actress Sonam Kapoor announced her pregnancy along with her husband Anand Ahuja. While announcing the pregnancy, Sonam Kapoor shared many photos with her husband Anand, which went viral on the internet. In such a situation, now Sonam Kapoor has once shared many photos on her Instagram social media account while doing a pregnancy photo shoot. Let's take a look at all these…
Celebs reacted to Sonam Kapoor's photos
After seeing all these photos of Sonam Kapoor, many Bollywood celebs have commented. Commenting on Sonam's pics, Esha Gupta wrote, 'Oops Sonam.'
Fans liked this style of Sonam Kapoor
After seeing this style of Sonam Kapoor, the fans are also praising her fiercely. Commenting on a user wrote, 'You are looking very beautiful Sonam ma'am.'
Sonam Kapoor is flaunting baby bump flawlessly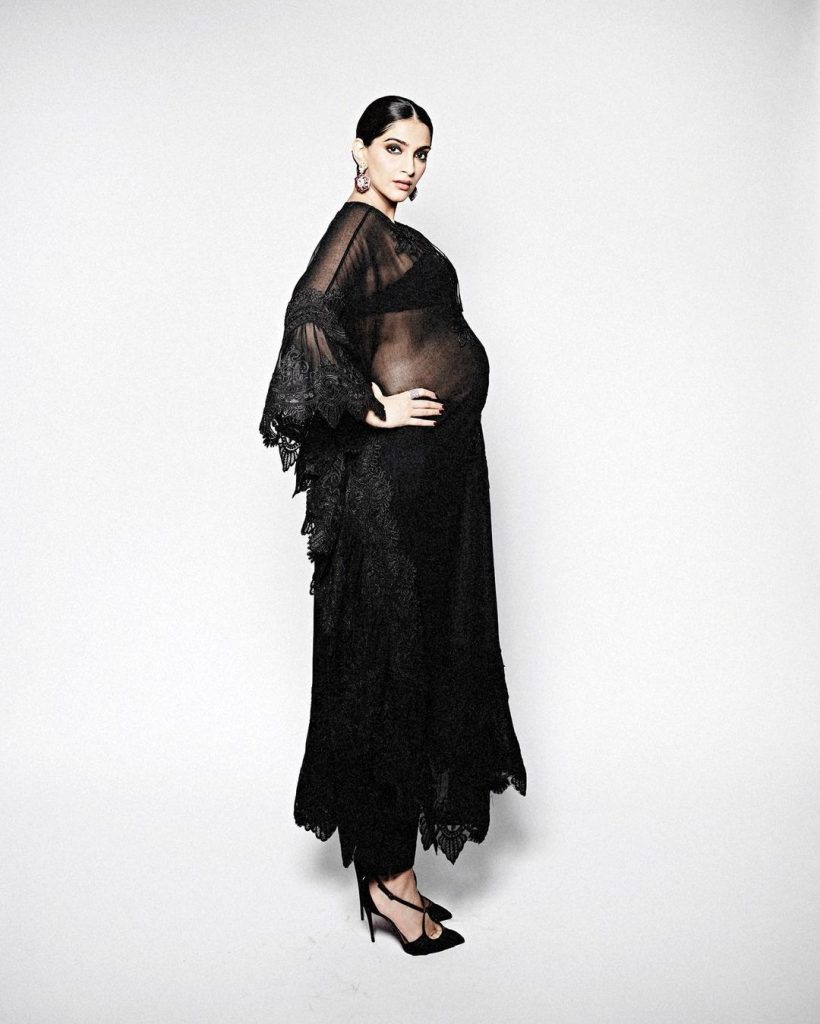 Sonam Kapoor is feeling free to flaunt her baby bump in all these pics. All these pictures of the actress are creating panic in the internet world.
Sonam Kapoor was married in 2018
Sonam Kapoor married Anand Ahuja in the year 2018. The news of Sonam Kapoor being pregnant now had gone viral in the media many times.
Can take a break from films
Sonam Kapoor is currently pregnant and in such a situation, it is being speculated that in the coming time, Sonam may take a break from films to give time to her child.
Also read Lookalike Of Bollywood Actress Sonam Kapoor From Saudi Arabia Fetching Attention