Storm Dennis Causes A Ghost-Ship To Appear Near Irish Shores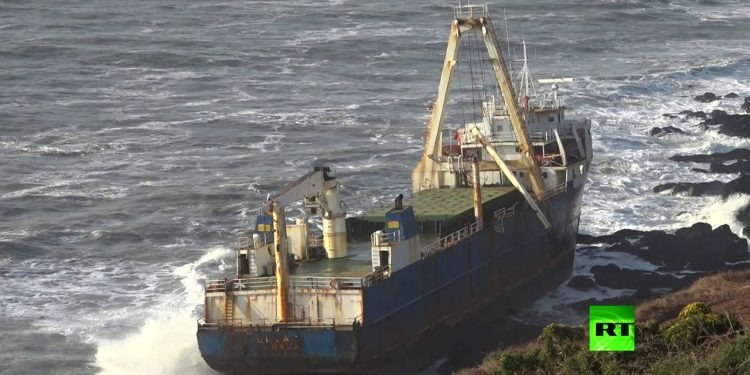 Russia Today channel showed a video clip that contains screenshots of Dennis storm and its damages. Where storm Dennis washed away a "ghost ship" off the coast of Ireland without anyone on board. After half a year after its appearance verified near the coast of Africa.
The 77-meter-long Tanzania-flagged cargo ship, built-in 1976. Ran aground after the US Coast Guard rescued its crew of 10 sailors, 1,300 miles southeast of Bermuda in October 2018.