There are some such strange things or events in the world, which become a topic of discussion among people forever. One such place is in Japan, which is known all over the world as 'Suicide Forest'. This lush green and beautiful looking forest is not known for morning walk but for its horror stories all over the world.
So far many people have committed suicide at this place. At the same time, there are many beliefs among people about this forest. Some people believe that this place is inhabited by ghosts, which compel people to commit suicide. This forest is at number two among the most popular suicide places in the world. This forest is located just a few hours away from Tokyo, the capital of Japan. Let's know about this forest…
Location of the Jungle
As soon as you enter the Okigahara Forest, you'll see warnings read. Such as 'Think carefully of your children and family', 'Your life is a precious gift from your parents'. This forest is located in the northwest of Mount Fuji, located 2 hours from Tokyo, Japan and is spread over a large area of ​​35 square km. Not only this, this forest is so dense that it is also called the ocean of trees. This forest is so dense that it is very difficult to come out from here.
Horror stories from the jungle
It is said that souls reside in this forest. According to official records, since 2003, about 105 dead bodies have been discovered in this forest. Most of them had rotted badly, while some were eaten by wild animals. Along with this, it is also believed that the forest is so dense that people forget the way and then because of fear they take their own life.
The most surprising thing is that even instruments like compass or mobile do not work in the jungle. Not only this, the compass needle also never shows the right path here. The reason for this is said that the lava emanating from the volcano has taken the form of clay, in which iron is in large quantities. Due to the magnetic iron, the compass needle keeps moving all the time and does not show the correct path.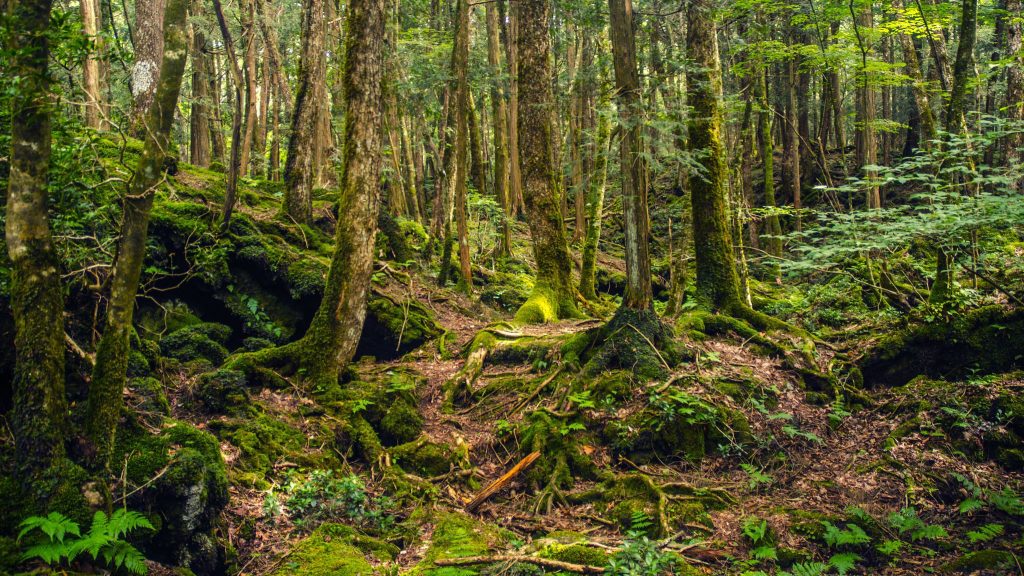 And there is no network in mobile also. Because of this, if someone gets trapped, it becomes difficult to make contact outside the forest. People living near the forest say that at night the sounds of screaming come from the forest. It is said that there are many trees of different species in this forest, which are more than 300 years old.