Anushka Sharma who is soon going to be mum, took to her Instagram to share a photo in which she was seen performing Shirshasana during her pregnancy.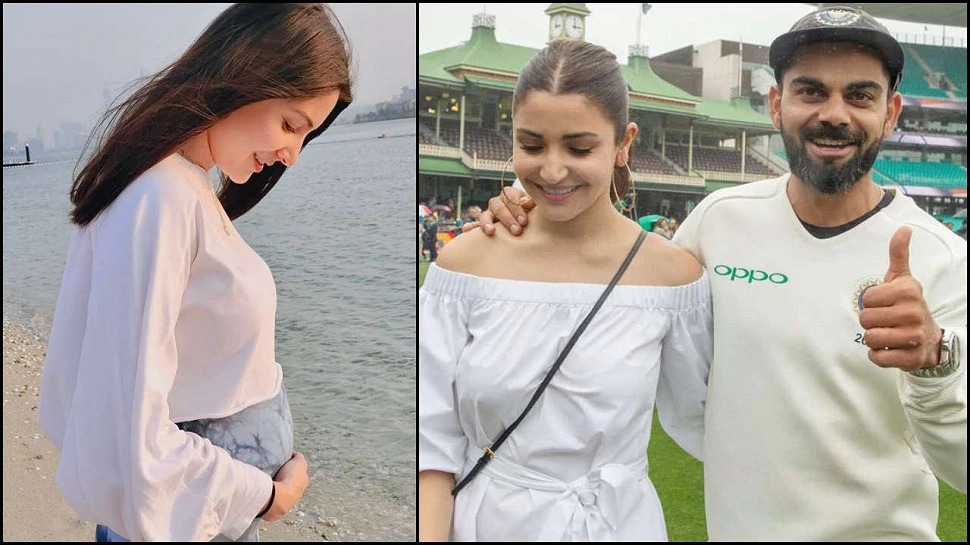 Yoga is something that is very beneficial for our body from a common man to celebs almost each and everyone loves performing yoga in order to keep up the body fit. In fact, we have seen many celebs who keep posting pictures back to back in which they are seen performing different kinds of yoga. But the latest one on which we got our hands on is the picture of Anushka Sharma who is pregnant and expecting a child soon. The actress has always set an immense goal right from the beginning of her career and now she's been seen balancing a personal and professional life efficiently. In spite of being pregnant, the actress keeps her normal routine as usual and keeps herself busy. She is one of the fittest actors we have in Bollywood and even during pregnancy she has set an example by being perfectly in shape.
However, let us tell you the reason behind being so fit. Actually, Anushka Sharma performs yoga even during her pregnancy, and the proof of it is a throwback photo that she has shared on her Instagram page. In that photo, she was seen performing a headstand(Shirshasana) supporting herself with the help of the wall. Although the one to support her this time was her hubby Virat Kohli. The actress was seen upside down effortlessly with the growing baby bump.
Anushka took to her Instagram to share a photo of the same and wrote "This exercise is 'hands-down' (and legs up) the most difficult one #Throwback PS: As yoga is a big part of my life, my doctor recommended that I can do all such asanas that I was doing before I was pregnant barring twists & extreme-forward bends, For the Shirshasana, which I have been doing for many years, I ensured that I used the wall for support and also my very able husband supporting my balance, to be extra safe."
Checkout Anushka's photo below:
Also, read Salman Khan Wanted To Marry This Actress But Her Father Didn't Liked Him