Rhea Chakraborty used to exit his house whenever his family visited him, this was told by Sushant's friend Smita Parikh. Read to know more
Sushant Singh Rajput's friend, Smita Parikh shared a good bond with late actor Sushant Singh Rajput while talking to ETimes she has made a strong revelation about the actress and girlfriend Rhea Chatroborthy. As per Smiti, they came in contact with each other in 2017 after Sushant for the very first time visited her literature festival as a guest and spoke to the audience gather over there about the education system and artificial intelligence. From there on the two became quite good friends. She is not only a friend of Sushant but also his brother in law.
While talking to the news channel she clearly stated that she was very much in touch with Sushant till August 2019, but later after that, her connection broke with him. The last interaction between them was in Diwali, and as per Smiti's statement, there was no response after that. The deceased actor's friend also said that Rhea was slowly taking over the things of Sushant Singh Rajput. She also started even managing phone calls. She said that after she started losing connection with Sushant she suppose to call Rhea, but she also avoided her phone calls.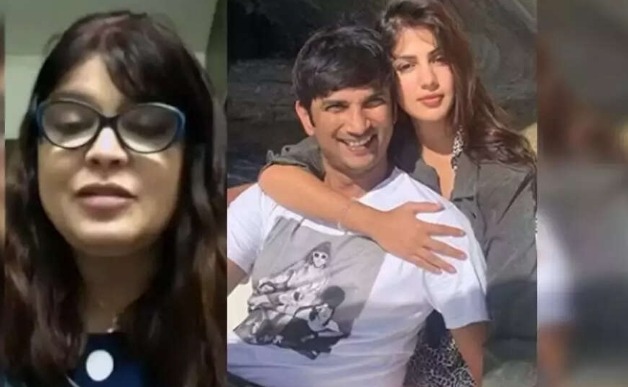 Further continuing her statement she revealed that whenever Sushant's family visited the place his girlfriend Rhea used to leave the house. But she did that to avoid the clashes between her and Sushant's family. This was told by Rhea herself to Smiti.
Let us tell you that right after Sushant's death there was everywhere in the headlines that he was suffering from depression and was bipolar. Commenting to this statement she said that how come he formed a company in January 2020 if he was so sick. And how come he could work for the welfare of COVID-19 victims in April and do advance meditation in June with his sister. Meanwhile, there are reports that the Supreme Court has accepted the request by Nitish Kumar for CBI inquiry and everyone is hoping to get justice for Sushant soon.
Also, read People Will Also Try To Force Me To Commit Suicide: Sooraj Pancholi