Sushant Singh Rajput saw a lot of dreams at such a young age and he fulfilled many of them. Among the 150 dream lists of Sushant, the first dream was to fly the plane and he also completed it. Sushant had once shared his video of flying a Boeing 737 plane.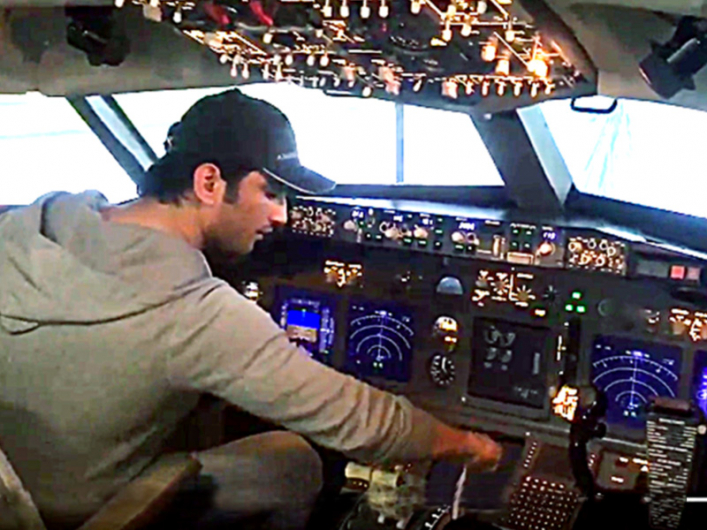 Sushant Singh Rajput shared his video on Instagram, which he later deleted from there. He shared his video while taking plane flying training. Sushant, who is sitting in the cockpit of the Boeing 737 Fixed Base Flight Simulator, is stunned fans by the way he handles the flight. For this, he also took a flying license. Have a look at the video here:
After obtaining the license, he also bought a Boeing 737 fixed base flight simulator, which is used in pilot training.
Sushant committed suicide in his own house on 14 June. Why he committed suicide has not been known yet, but it is being said that he was suffering from depression for a long time. The police are questioning his friends and relatives in this case and are making every effort to get to the bottom of the case.
Also read Chandrachur Singh Still Regrets Rejecting Karan Johar's Offer