Sushant's ex-girlfriend Ankita Lokhande was interrogated by the Bihar Police on Wednesday. During this she opened up about the conversations Sushant had with Rhea.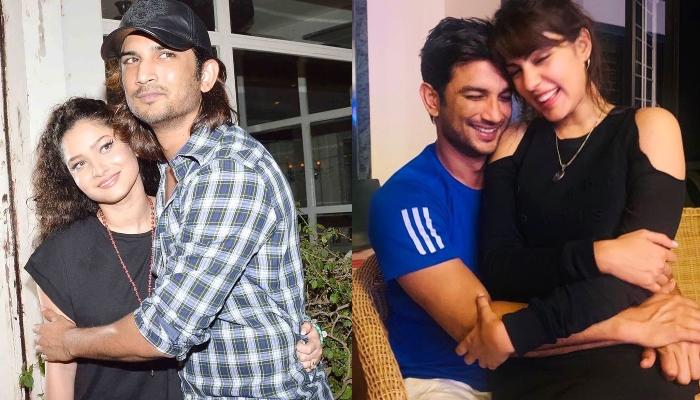 Since the day Sushant Singh Rajput died, there have been many twists in his case. Now the recent one that has is surfaced is that of actress Ankita Lokhande, who was his ex-girlfriend and was in a relationship with him for 6 years. She has as opened a new page in this case. She shared the details of her chats with the late actor over being harassed by Rhea Chakraborty. According to our sources, Sushant told Ankita that he is "quite unhappy in the relationship and wants to end it as Rhea harassed him". She opened up all the conversations in front of Bihar police in this matter. It is being told that  Ankita Lokhande went to Patna twice after the death of Sushant. 
Let us tell you that Sushant and Ankita shared a good bond together, but due to some reason, they parted away. But it seems that Ankita still had a soft corner for the deceased actor. As she previously shared a post on her Instagram account which read 'Truth Wins'. This clearly states that she wants Sushant's family to come forward for the justice of Sushant.
According to the proof that has been obtained so far, allegedly claims Rhea to be the main culprit behind Sushant's death. And therefore the family has also filed FIR against him. However, after the news reports came Rhea Chakraborty has filed for anticipatory bail.
Also, read Rhea Chakraborty Is Getting Help From Mumbai Police, Says Sushant's Father's Lawyer