Amidst a hectic schedule, for the students who everyday struggle between the assignments and lectures, we have few easy to make dishes for them which they can grab easily before leaving for the class. Now they won't hear screams from their mothers on the phone for not having breakfast while living alone in different cities.
Mayo Sandwiches
These are the easiest and the best! Grab brown bread slices which are healthier than the other ones. Spread Mayo on them and put the slices all together. Within 5 minutes, it is ready. The best part is you get mayonnaise or sandwich spread in various flavours which already has tiny little chopped vegetables. You can always toast the bread or heat it in desi style on tawa! It all your wish.

Vegetable Sandwiches
These are tummy filling and much more tastier. If you have a great speed of chopping veggies then it's great else you can always chop tiny capsicums, tomatoes, cucumbers, beans, onions or any of your favorite vegetable on previous day and keep it frozen. Take out the amount you want in the morning. Put salt, black pepper and a pinch of garam masala in it. Stuff it between two slices of bread, add cheese slice if you want. Add tomato sauce or mayo if you want and eat it! As per your wish toast it or tawa it!
Frankie Rolls
These are a great option to eat while travelling. You can always utilise the leftover rotis of night. Spread some mayo over the roti, put leftover vegetable of the night or stuff the frozen vegetables material (as told in vegetable sandwiches). Roll the roti and add a toothpick so that it doesn't opens up while eating. It tastes amazing if you add paneer to it!
Milk Shakes
You can always chop the fruits one night before. Blend the milk after add fruit into the milk. You can add sugar or honey as per your wish. Mangoes and bananas are the best as they can be used in less quantity but are tummy filling. Milk shakes are a complete meal in their own.
Bread Poha
It is an easy and yummy dish which tastes different from the usual poha. Just put some oil in a pan, add cumin seeds i.e jeera. Add chopped onions and tomatoes and peanuts. Now If you have time, you may add your favorite vegetables. Separately, just take a slice of bread, dip it in water and immediately take it out. Drain the extra water soaked by the bread by pressing the slice in between the palms of your hands. Crumble the wet pieces of bread and add in the pan. Add salt, maggi masala or your favorite spices. Mix it and it is ready!
Besan Omelette
It is really easy and gets cooked in a few minutes. Just take a cup of besan or gram flour. Add salt, black pepper and garam masala. You may add your favorite spices into it. Add water and make a thick batter. Spread it on the nonstick pan or tawa and flip it once you observe bubbles. Cook the other side and it is ready. If you have time, you may add chopped onions, chopped tomatoes, chopped coriander and chopped green chilli in the besan batter before putting over tawa.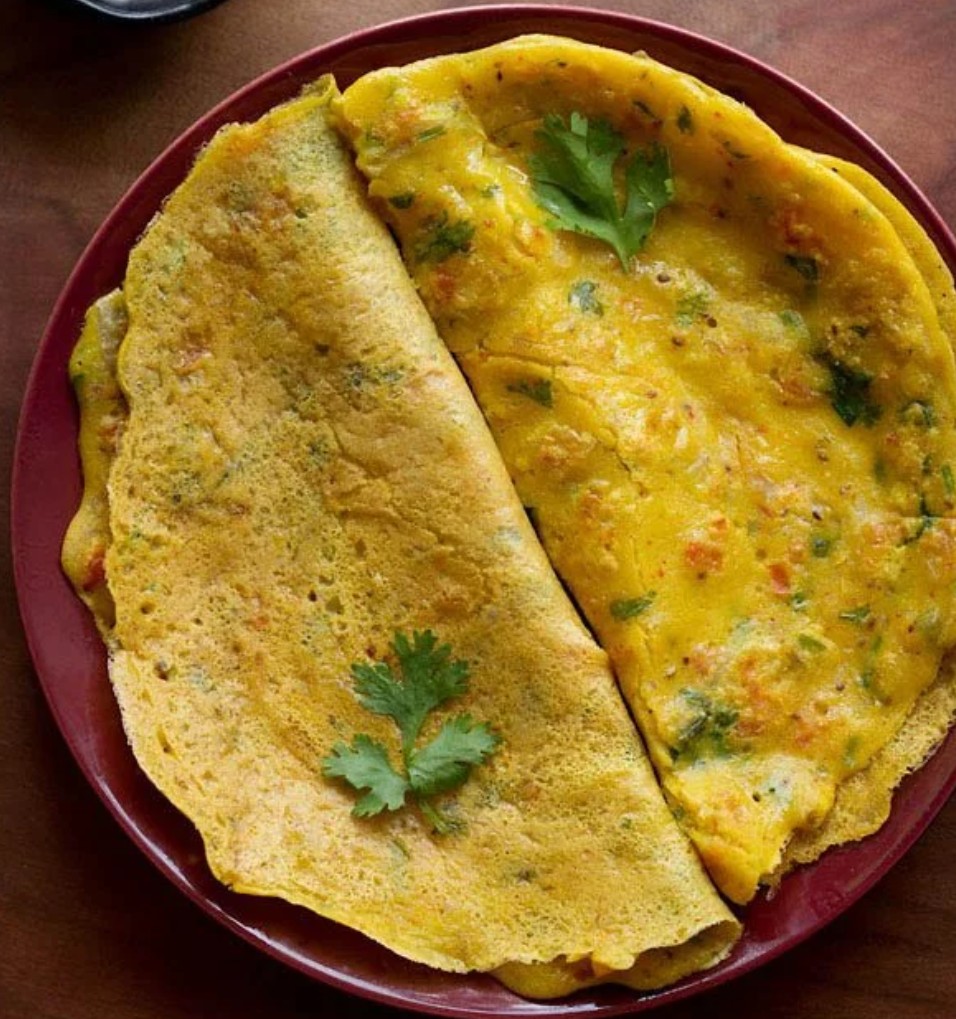 Sooji Toast
It is something which is really tasty and takes a few minutes to be cooked. Just grab some sooji in a bowl. Add chopped onions and tomatoes. Add coriander if you want. Add salt and your favorite spices. Add water to make a thick batter. Spread batter on one side of the bread and put it over nonstick tawa or pan. Spread the batter on the other side also. Once it is roasted, cut into slices and have it!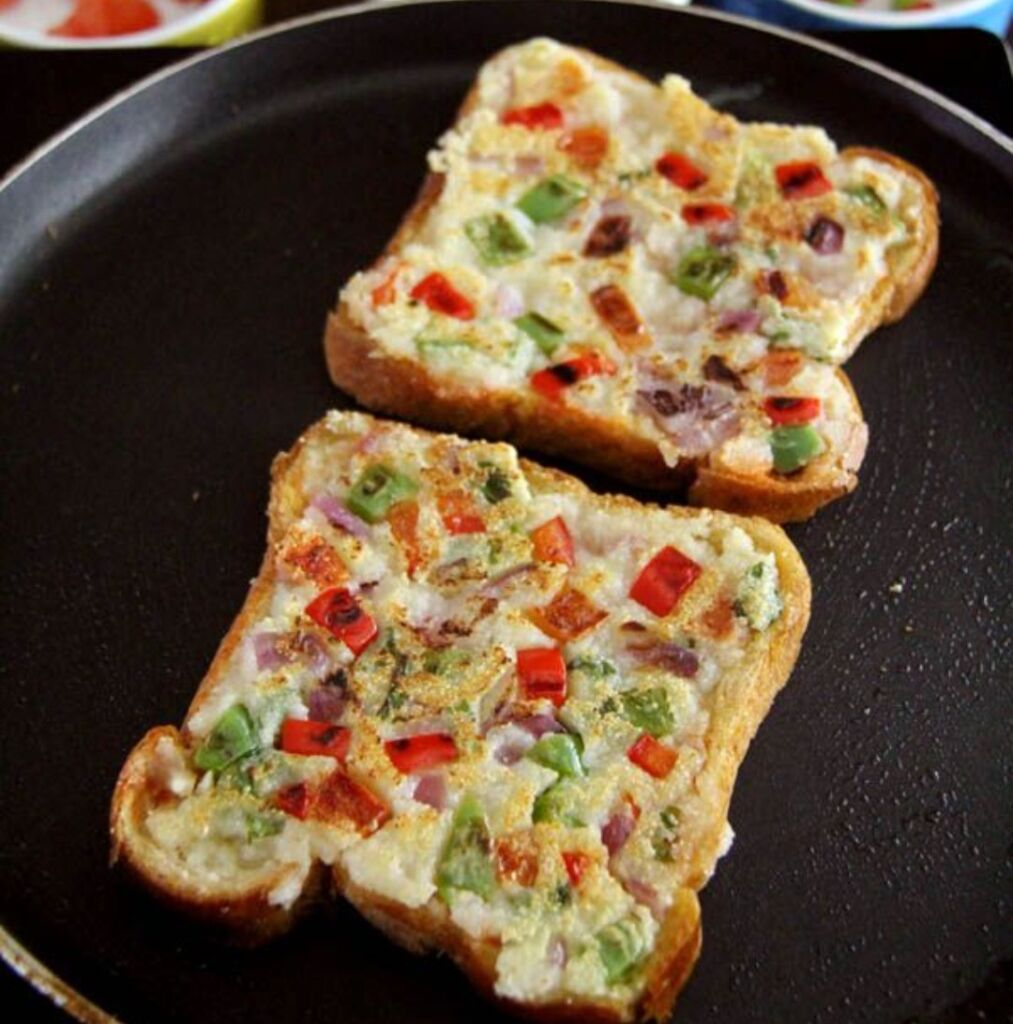 Shakkar Rice
If you love sweet stuff then it is an apt breakfast. You can use the leftover boiled rice or freshly cook them with two whistles in a cooker. Just add jaggery powder which we call as Shakkar. Add one tablespoon ghee and put your favorite dry fruits like almonds, raisins or cashews into it. Mix it well and enjoy it.
Quick Upma
Just add jeera in heated oil. Add curry leaves and wray i.e rai seeds. Add chopped onions and tomatoes. Add salt and your favorite spices. You may add cashews and peanuts if you want to add taste to it. Now put the sooji or semolina and some water. Mix it well and once it gets thick, turn the gas off and have it. It is just like a salty halwa!
Vermicelli Upma
It is exactly the same. Just replace the semolina with a cup of vermicelli. Let it boil and it cover it with a lid. It gets cooked within few minutes. Turn the gas off and cherish!