The Indian group traveling to New York City for the International Emmy Awards presentation has arrived. Before competing for their separate Emmys on Monday, actors Shefali Shah, Jim Sarbh, and stand-up comedian Vir Das arrived in the city and attended a pre-ceremony together.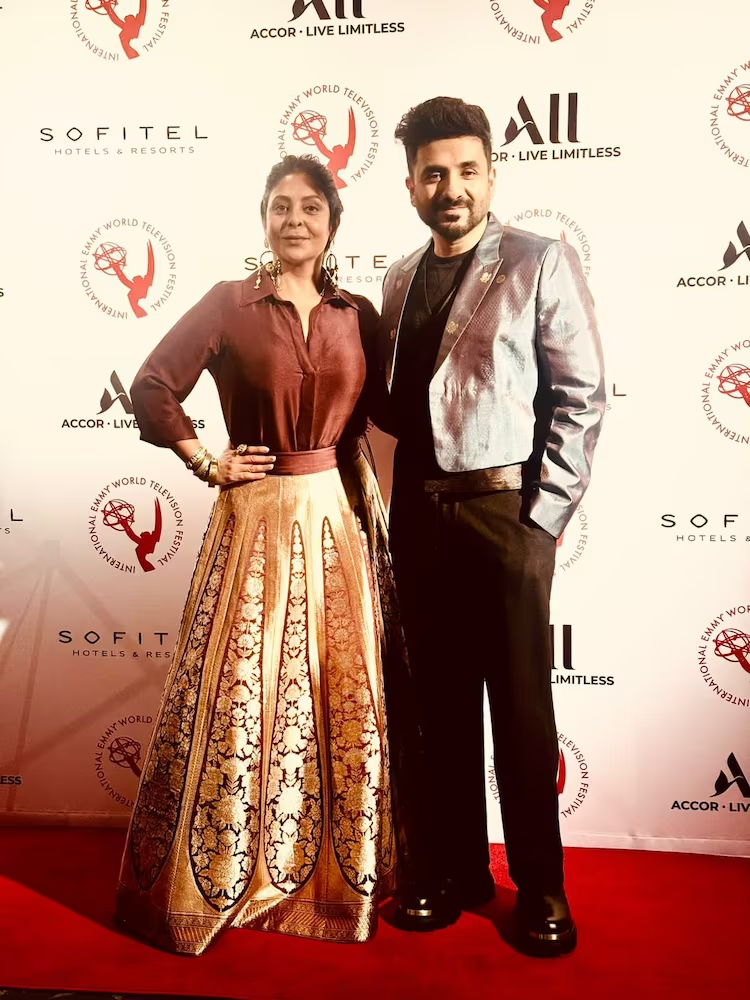 On Saturday, Jim Sarbh shared a photo from the pre-ceremony red carpet of the International Emmy Awards on Instagram Stories. He posed with Vir and Shefali, two other Indian nominees, while they laughed together. Shefali wore a sequined gown, while Jim was dressed in a black cloak with poppies scattered all over it. Vir followed them, dressed in dark blue.
"Eyeing the prize" wrote Netflix India.
While Vir garnered a nomination for his Netflix comedy special Landing, Shefali Shah and Jim were nominated for acting for their respective projects, Rocket Boys and Delhi Crime.
Shefali is nominated in this category together with Billie Piper for the British series I Hate Suzie Too, Karla Souza for the Mexican series La Caida, and Connie Nielsen for the Danish series Drommeren. Gustavo Bassani of Iosi, El Espia Arrepentido (Argentina), British actor Martin Freeman for The Responder, and Jonas Karlsson for the Swedish series Nattryttarna are the competitors Jim Sarbh will have to contend with.
The comedy category features Vir Das' stand-up special Landing as a nominee. The third season of the UK series Derry Girls, the second season of the French program Le Flambeau, and El Encargado from Argentina are the other nominees.
On November 20, there will be an International Emmy Awards event in New York City. In addition, film producer Ektaa R Kapoor will receive the Directorate Award during the ceremony in recognition of her "trailblazing career and impact on the Indian television landscape".