Amid lockdown the public broadcaster Doordarshan has decided to re telecast some programs again. So there is good news for the people of the '80s and '90s. According to the source, the below-mentioned shows are rescheduled to telecast, while some of them are already airing up.
#Ramayana
There was a time when crowds of people used to gather in front of shops to see Ramanand Sagar's Ramayana. In such a situation, the Ramayana is broadcasted back on Doordarshan. The show is also getting tremendous TRP at the moment. Ramayana includes 78 episodes. It is being telecasted on DD National every day at 9 AM and 9 PM.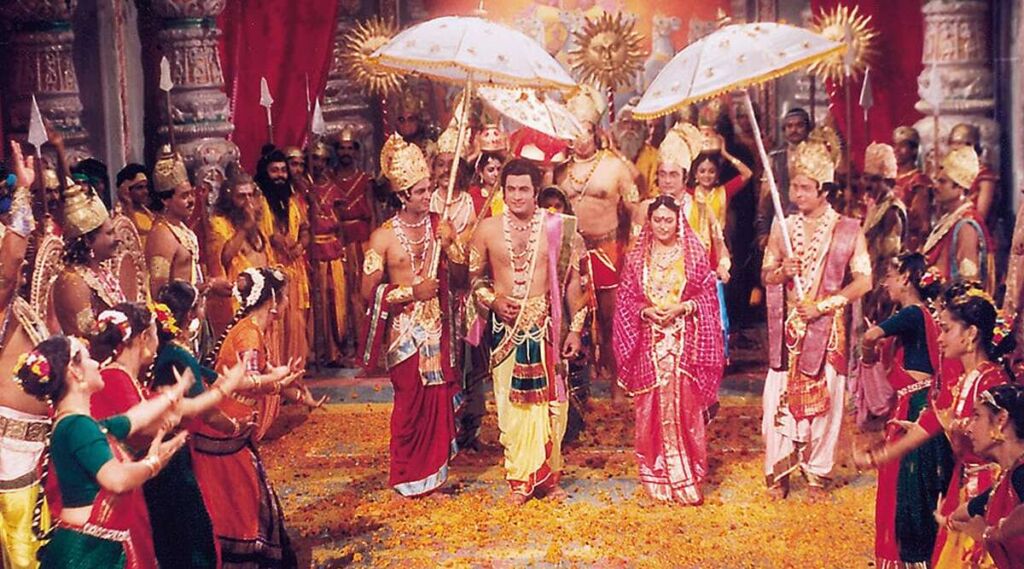 # Mahabharat
Directed by B.R Chopra the Mahabharata has also been brought back along with Ramayana. The show has 97 episodes which is being aired for 45 minutes in the 12 noon and 7 PM slots.
#Chanakya
Once again on public demand, this program will be re telecasted. This series was directed by Chandraprakash Dwivedi. Chanakya was scheduled for daily telecast in the afternoon time bands of DD Bharti from the 1st week of April 2020.
# Jungle Book
After bringing religious programs back, Doordarshan had also planned to give a treat to children. It has brought the most popular kids T. V program the tale of The jungle book. The program will air at 1:00 pm, Monday to Sunday, as informed in a tweet by, Doordarshan. The show is divided into 52 episodes. It is the story of a boy who is far away from humans civilization. The jungle book is dubbed in several languages and recognized globally.
#Shaktimaan
Apart from these programs, other one which was most in demand was Shaktimaan. Indian super hero Shaktimaan has also returned to the national. Since there was a huge demand for its broadcast. It was a famous serial featuring Mukesh Khanna. The show is airing for a 1-hour daily on DD National network at 1 PM.
Also, read Kartik Aryan Gets The Title Of "Prince Of Hearts", Photo Went Viral