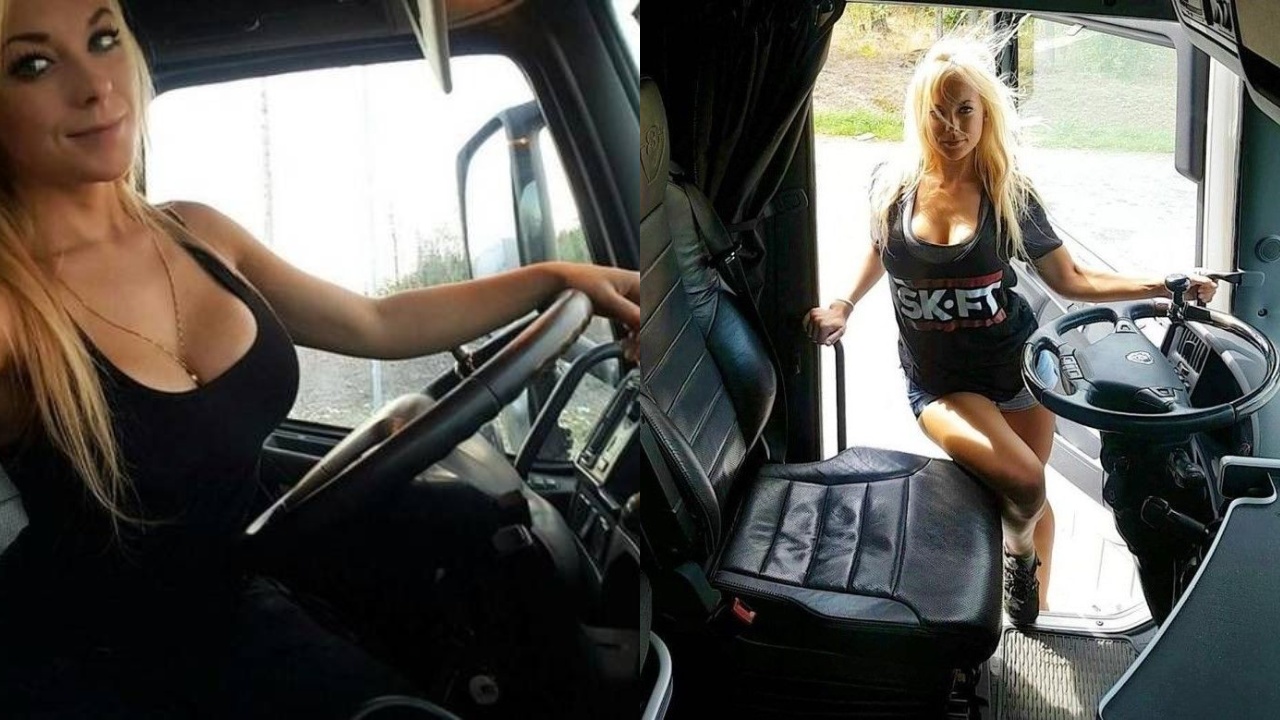 We are all used to the fact that only men drive huge trucks – after all, it is a difficult job to drive a multi-ton truck. And the image in my head usually develops like this – a strong man, with many years of driving experience, who spent half his life behind the wheel and became related to his truck. Also, many people believe that women drive a car much worse than men. Well, what will you say if you find out that a girl can drive a truck? And a very beautiful girl.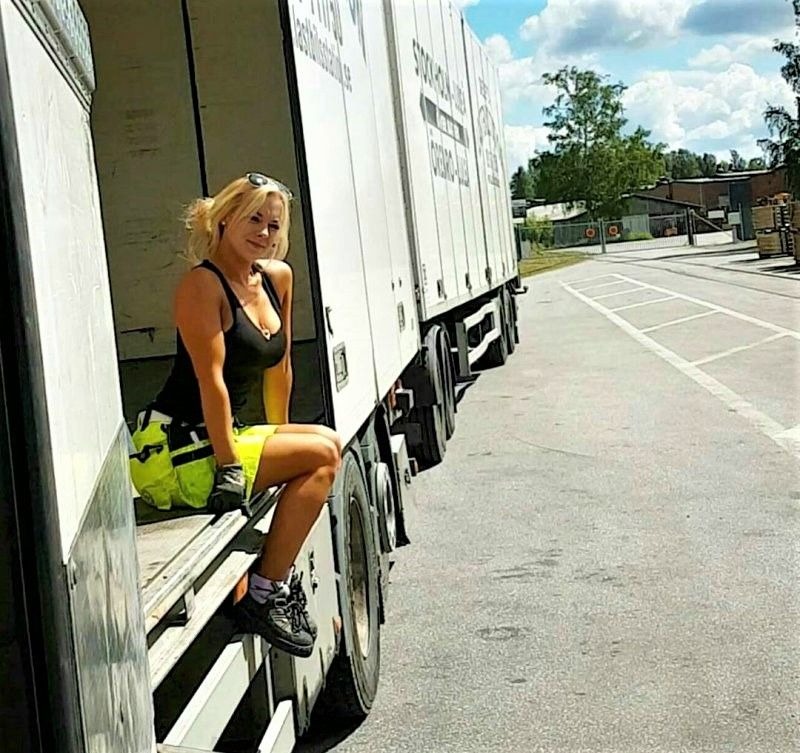 You say, "That can't be." No, maybe. This fragile-looking girl's name is Angelica Larsson, she was born on August 14, 1989, in Sweden. Since the age of 19, the girl has been driving a truck, received a license to transport goods, and does not even think about quitting her favorite job.
Angelica, in addition to trucks, easily manages excavators, bulldozers, snowplows, and other heavy equipment. But among tractors, preference is given to SCANIA and VOLVO vehicles. It is very difficult to imagine how this sweet girl can handle a huge truck – but she loves her job and dreams of traveling around the world. In pursuit of her dream, the girl traveled to many countries – almost all of Europe, India, and even Australia.
She is not afraid of all the hardships and difficulties of the life of a trucker – in any weather and on any road, she enjoys driving her truck. Angelica Larsson was called the most beautiful trucker girl in the world, but the girl herself does not seek to become popular because of her appearance. She wants, first of all, to be recognized as a highly qualified specialist and to evaluate her professional skills, and not just her appearance.