The numbers of total confirmed cases of coronavirus have reached 147 in India. Meanwhile, the government taking the necessary steps to stop the spread of the virus. Kerala is also using the amazing method for spreading awareness about the coronavirus.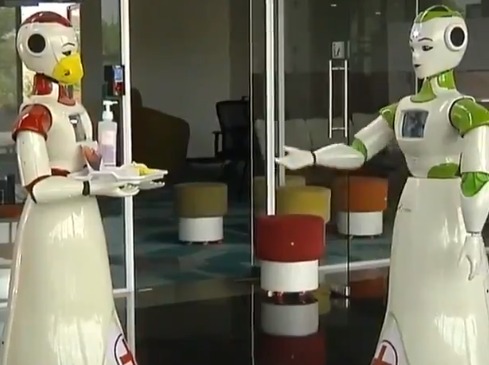 The state has launched two robots for the purpose of distributing sanitizers and spreading awareness about coronavirus. Though, they are doing this under Kerala Startup Mission, the state government's nodal agency for entrepreneurship and incubation activities.
According to the news, a company named as Asimov Robotics has manufactured 2 robots. One of them is used to distribute masks, sanitizers, and napkins and the other one to spread details about the WHO campaign about the virus.
The MP of Congress also tweeted about this initiative:
Now people are also praising this unique way of Kerala Government.
This is catching people's attention and we can guess more use of this kind of thing also by other states. Many facilities can be improved by using robots in public places, like airports.
Also read: Is MAGGI Really Selling Its BEEF Flavor In India? Here Is The Truth