At the age of 8, we used to play with toys. Even a two-wheeled bicycle could not run properly from us. But today we are going to introduce you to an 8-year-old girl who not only became the mayor of one day, but she also ran the entire city for a day.
The girl we are talking about here is named Ishita Jajoria. 8-year-old Ishita lives in the Ramraj Pura Colony in Jaipur. Her father's name is Omprakash Jajoria. Ishita is a special baby girl. She can't speak She has a rare disease. But despite this, she tries her best to live her life well.
As you all know, International Women's Day was celebrated by the whole world on 8 March. On this occasion, many people gave special wishings to women and girls. Something similar happened with 8-year-old Ishita. She became the mayor of Jaipur. However, she became the mayor of one day only. In fact, the city's Mayor Munesh Gurjar made Ishita the one-day mayor of Jaipur Municipal Corporation Heritage.
Ishaita has been adopted by Munesh Gurjar, Maharapur of Jaipur. She also bears the expenses of writing his studies. She came to know about Ishita last year. Ishita's father is poor and cannot afford the education and treatment of the daughter. So the mayor decided to adopt Ishita and bear all the expenses.
Munesh Gurjar also appointed an 8-year-old girl as the one-day mayor to get Ishita special feel on 'International Women's Day'. Ishita issued a note as soon as she became the mayor. She said that our goal is to make the city neat and clean.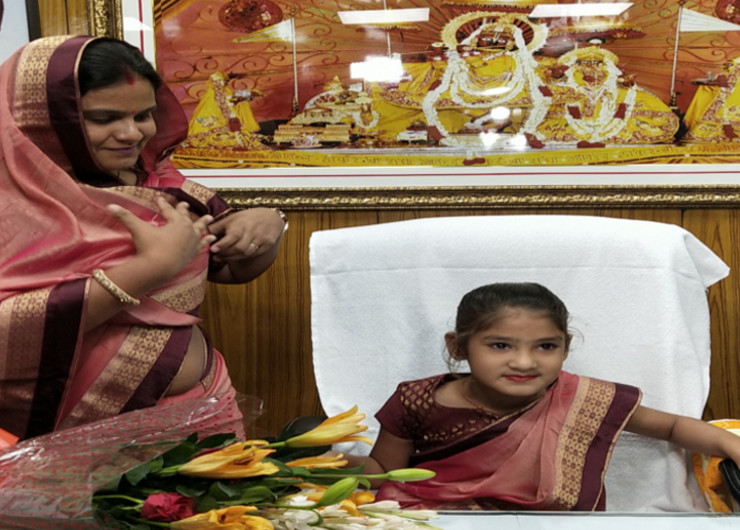 People liked this idea of Ishita very much. Even at the age of 8, she is concerned about the cleanliness of her city. This is a very good thing. With this, Ishita ordered that the needy of Jaipur be helped. Ishita's experience of becoming the mayor of one day was very wonderful. This thing will help her to become a real mayor by further hard work and studies in future.