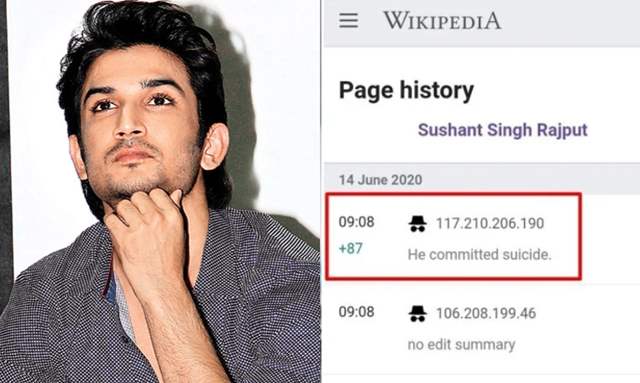 Recently the information was revealed how the Sushant Singh Rajput's suicide was updated on the Wikipedia page before his death. The Mumbai Police investigated the matter and it was also revealed how this had happened.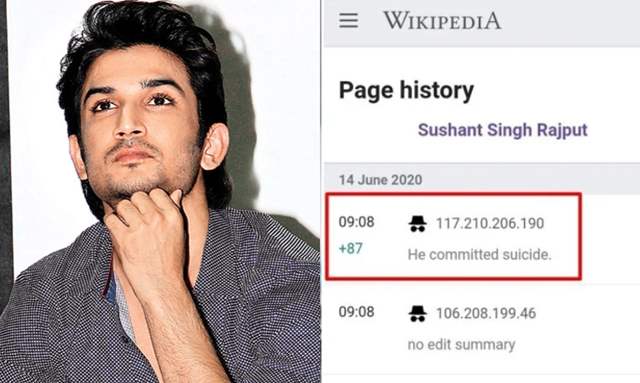 Police investigated in this case that information about Sushant Singh Rajput's suicide on the Wikipedia page history was updated at 8.59 am. According to the information so far revealed in this case, Sushant Singh Rajput came out of the room at around 9.30 am. He then drank juice and went back to the room 10 minutes later. Information about his death was found after 12 noon. How this updated on Wikipedia before his death?
According to media reports, Mumbai Police enlisted the help of Cyber ​​Cell in this case. According to the Mumbai Police, information was received from the cyber cell that Wikipedia operates according to the Coordinated Universal Time. It runs 5.30 hours behind Indian time. For this reason, this information was updated only after noon in Indian time. Cyber ​​cell investigation found that there was no tampering in the update on Wikipedia.
Sushant Singh Rajput was found hanging in his apartment in Bandra in Mumbai on 14 June. The police have since been investigating the matter. It is being told that Sushant was in depression and undergoing treatment. Police is closely investigating every aspect and trying to find out what was the reason behind it.
Also read Secret Love Proposal Of Ali Fazal To Richa Chadha In Maldives Revealed