Recently, Turkish Clubs Bursaspor and Fenerbahce agreed to play a friendly match in order to raise fund for the organisations that are fighting well against diseases such as Leukaemia, as well as foundations that support kids with Down Syndrome and Autism.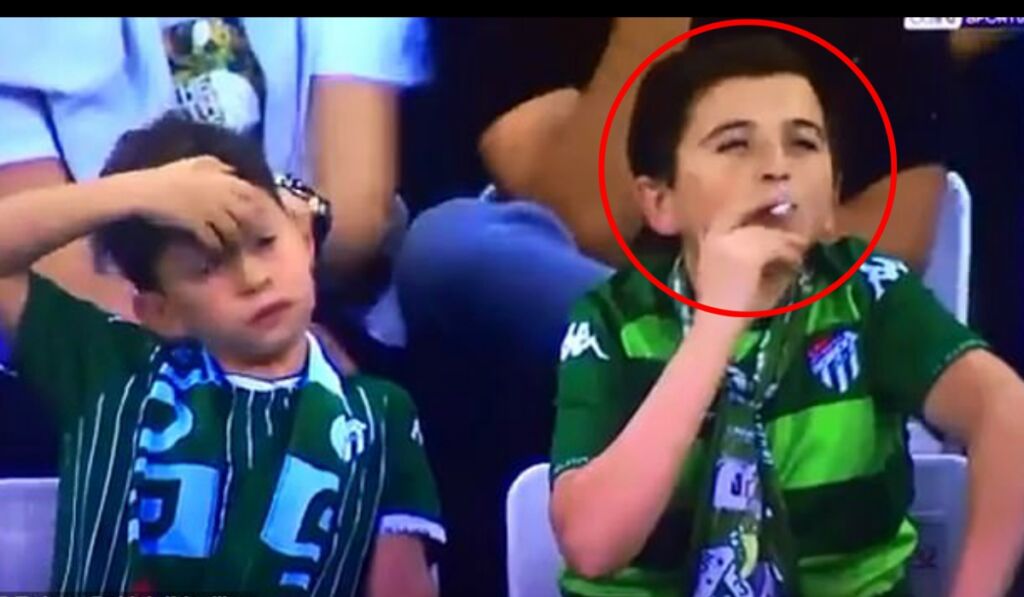 However, meanwhile, the match what caught everybody's attention was a 'young boy' who later got viral on social media. He was captured by the cameras while wearing a green Bursaspor scarf and shirt and smoking in the stands of a football stadium in Turkey. The young boy received a backlash on social media.
The video of the incident started making rounds on the internet and shocked the football fans and also the people around. Watch the clip below:
But now it is making people getting shocked for another reason. According to the latest reports, he is not a kid but a man of 36 years old and also a father. In fact, he had also brought along his kids to the game. Everyone is going gaga after knowing as he looks nothing like a 36 years old man and a father.
To let you know in Turkey smoking in public places is a legal offence and it carries a fine of 69 Turkish Lira (approx Rs 1,151).