As the Ukraine crisis looms with unclear signs of war, it has made expatriates flee back to their respective countries. A notice was sent to all the airmen of the airspace closure, instructing them to return, including an Air India flight. The flight was specifically missioned to get back Indians stuck in Ukraine before an imminent war-like situation. However, they had to turn back empty-handed to Delhi due to the declaration of airspace closure. Thousands of Indians waiting to fly back home are now stuck in Ukraine due to the Russian military operations in the eastern breakaway areas.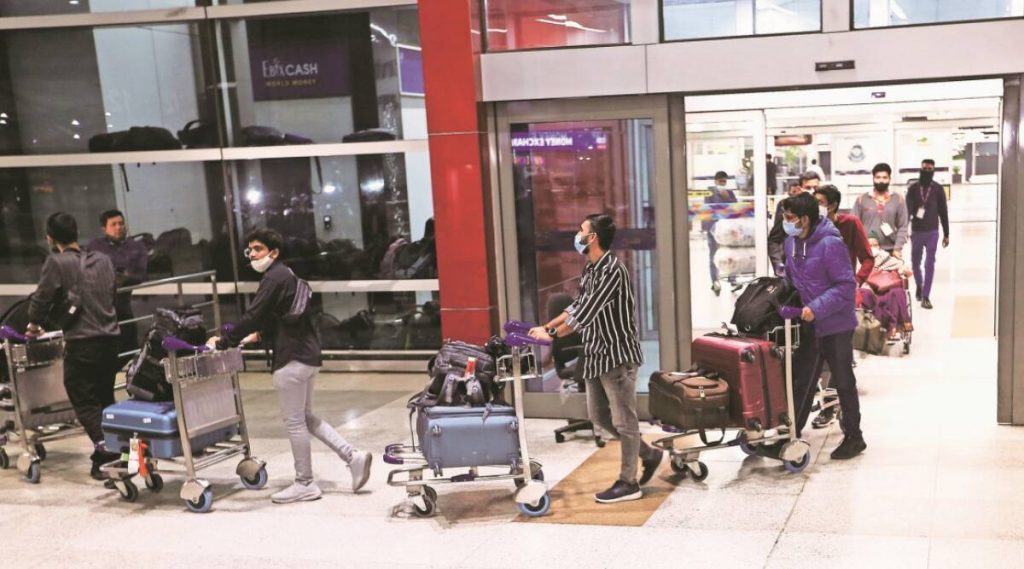 Airspace closure
With news coming, President Vladimir Putin of Russia ordered the Russian special forces to operate in the separatist areas while recognizing them as independent nations. Other nations are keeping alert and with the Air India flight returning, The Indian government has assured other evacuation routes are being looked into.
Due to the large scale of military operations in Ukraine, commercial flights have been suspended as precautionary measures. The airspace at present is at substantial risk with military crowding and is the cause for anti-aircraft activity. The chaotic nature of the airspace is of concern which has led to the closure and a notice getting sent to airmen across the globe who are heading to Ukraine even on an evacuation mission.
Last week several air India flights made it to Ukraine to bring back Indians before the closure of the airspace. Some of the Indians, including students, have complained of the exponentially high airfare (Rs.1 lakh per ticket) they had to pay to get back to India during the Ukraine crisis.
The Government of India has ensured 24-hour helplines are set up for stranded Indians in Ukraine.