On hearing the name 'Urfi Javed', people start imagining the actress in strange clothes. Urfi Javed, who became famous for wearing ludicrous clothes, has made her unique style. She is often trending on social media not because of her acting or skills, but because of her strange clothes.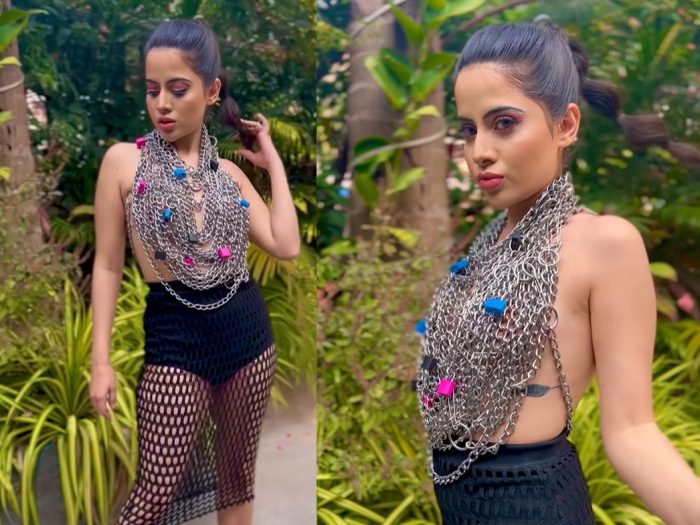 Urfi Javed has been trolled many times for her strange clothes. People often make fun of her dressing sense. But Urfi does not desist from her antics. It doesn't matter what people think about them. She always does her own thing. Like always, this time too her unique look made her viral on social media.
Urfi came out wearing a garland of chains instead of top
This time Urfi appeared in a topless avatar with a netted bottom dress. Dhe did not wear any clothes on the upper part of the body. Rather, she hung a garland of chains. Many colorful locks were also attached on the garland of these chains. Urfi only resorted to these chain garlands to cover her breasts.
Heavy chain leaves scars on Urfi's neck
Although Urfi found this unique look very expensive. Due to hanging such heavy chains around her neck, she got deep wounds. Sharing her wounds on social media, Urfi revealed how she has to go through different pains to look beautiful. Fans are also very surprised to see these marks.
Urfi's unique look trolled on social media