Urvashi Dholakia came to limelight by playing the role of Komolika Basu in famous serial 'Kasauti Zindagi Ki'. The actress is very active on social media and keeps sharing pictures and videos for her fans. However, many times, the fans on social media cross their dignity, which makes it necessary for these celebs to answer.
A few days ago, on a post by Urvashi Dholakia, a user said the wrong words to him. On one of his posts, the user called Urvashi an offensive word. After which the screenshot was shared by the actress on Instagram. Also appealed to Instagram to block this user. Sharing the picture she wrote, "@instagram I think it's time to delete and block this piece of sht account! Thanks!" She highlighted the user's comment and below it, Urvashi called out the user by writing: "#fearlesswoman #youcantsuppressme #nofear #f*kyoutoo."
If we talk about her career then Urvashi started her acting from advertising. She did the ad for soap at the age of six. After this, she appeared in the TV serial 'Dekh Bhai Dekh' in which she played the role of Shilpa. Urvashi also appeared in Bigg Boss Season 6. In an interview with HT, Urvashi revealed why she rejected many TV shows after Bigg Boss 6. She sais, "I took a two-year break after Bigg Boss 6 as I wanted to be with my boys in their late teens. I wanted to give them time. I rejected 15 shows in this period, but most of them weren't good. I wanted them to turn 21 and then return to work. I am content in the space I am in right now."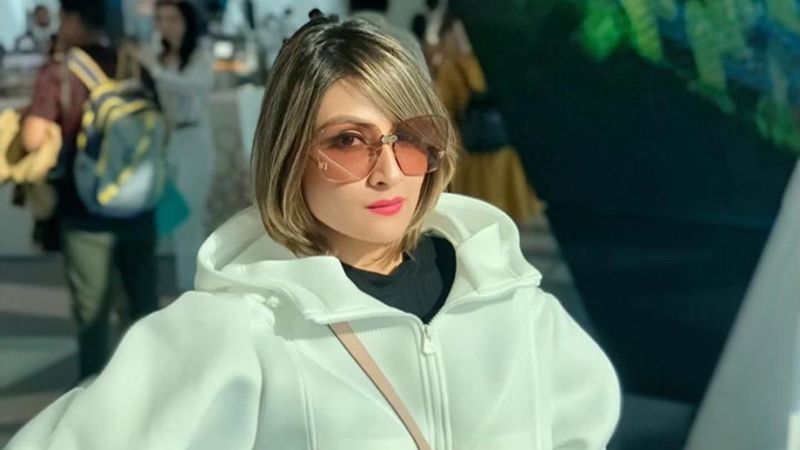 Talking about her life, Urvashi got married at a very young age. At the age of 17, Urvashi became the mother of two twin sons Sagar and Kshitij.
Also read Unknown Story Of Mirzapur Actress Anangsha Biswas's Fight With Depression