Once again its new year and its new Valentine Week, Every year February is very special for lovers. It is the occasion of love, togetherness, and fun. So, enjoy it with full passion. And here's the to-do list on the cards to celebrate valentine's week with your loved ones. But before you go ahead checkout to know the importance of each day.
Know Why it's celebrated?
Valentine's day is celebrated to recall St Valentine it is an annual festival to celebrate romantic love, friendship, and admiration. On this day sweethearts of all ages are seen exchanging cards, flowers, candy, and more lavish gifts. It originated as the Roman festival of Lupercalia, held in mid-February. In the 5th century, this festival was marked as the coming of spring and pairing off of women with men by lottery.
Rose Day
Rose day which is celebrated on 7th February marks the beginning of the love week. This day started as the celebration of Valentine's week around the world.On this day you are free to buy as many roses as your pocket can permit you, and present those to your loved ones. Since ancient times rose is the symbol of deep love, peace, affection, appreciation, admiration and many more human emotions. Apart from this the number of roses also symbolizes a meaning. Offering a single rose to someone, that represents you are thanking that special person being in your life, whereas giving a bunch of roses means you hold a special corner for that person. Also according to greek mythology red rose is a favorite flower of goddess venus who is also depicted as a goddess of love.
Propose Day
Propose day is celebrated on 8th February, it is the second day of the love week. but this day is the right one to confess your love irrespective of what will be the answer. On this day you can propose your crush and tell them what you feel for them This day has its own importance and brings in very special moments and memories for couples. One can make their propose day memorable by planning it in a special way like proposing on the place where you met first, setting surprise candlelight dinner to confess your love and so on.
Chocolate Day
The third on the list is the chocolate day which is celebrated after the propose day. It falls on 9th February every year. This day is meant to spread happiness by giving chocolates to your loved ones.
Teddy Day
Teddies are the cutest gift to be given to your beloved person. They can be cuddled when we miss someone. They can be hit upon when we are angry and also we can cry our hearts out on them. On this day lovers give small and big teddy to their loved ones.
Promise Day
There is a day called promise day in the week days of valentine. It falls on the 11th of February. On this day people make promises to keep their relationship strong. Although promises are easy to make but hard to keep, So it's better to think before you promise something.
Hug Day
A hug can brighten up someone's day on this special day you can share the happiness by hugging your near and dear ones. It is a warm and charming feeling and makes others happy. A hug is an important feeling of expressing love and affection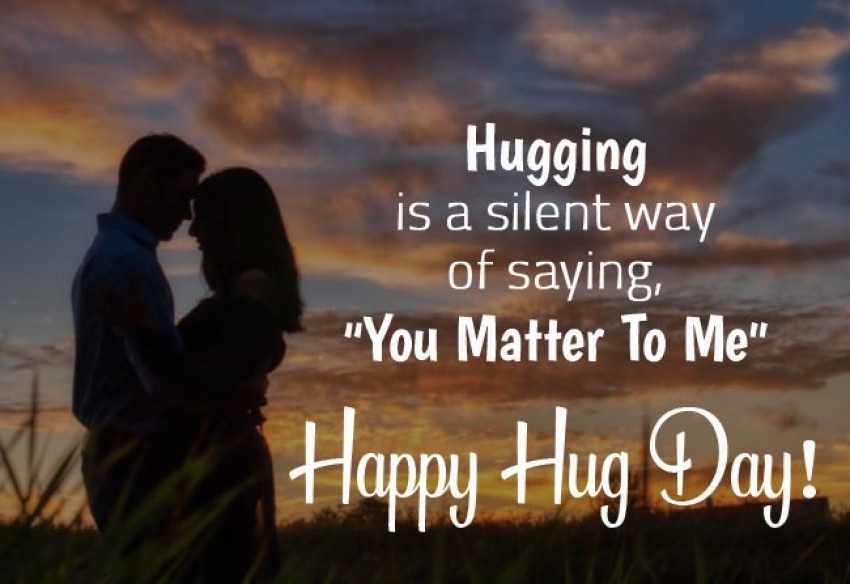 Kiss Day
Kiss day is celebrated on 13th February it is the sixth day in valentine's week day's list. kiss is the sweetest form of expression to show love. Apart from this, there are different types of kiss such as French kiss, lip to lip kiss, kiss on the forehead. But Kiss on the forehead is a sign of caring and being responsible.
Valentine's Day
Last but not least is Valentine's Day. Spend this whole day with your loved one to make them feel special. Express your love with gifts chocolates roses etc. send them romantic messages images and wishes.
Also, read Valentine's Day 2020: Know The True Meaning of Roses of different Colors Before Giving Them To Your Loved Ones