Watch Dhoni getting frustrated after the confusion with Dwayne Bravo on-field. It happened when both of them dropped catch.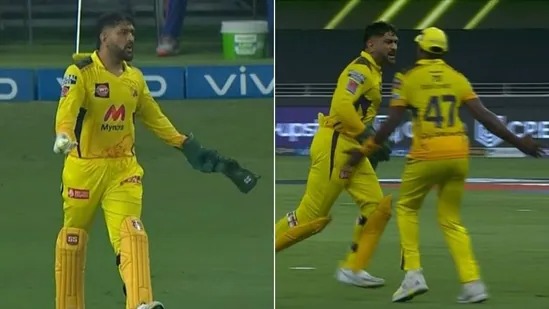 Even though MS Dhoni is one of the coolest and the calmest captains in the cricket world. But time something happened on the field that made him lost his temper. And the reason is an on-field confusion with Dwayne Bravo. A video is all over the Internet in which it can be clearly seen how he dropped a catch on Sunday against Mumbai Indians in Dubai.
This incident happened in the 18th over of the MI innings. It was when Saurabh Tiwary looked to take on Deepak Chahar So that he could find a top edge.
Let us tell you that Bravo was well-positioned to take the catch. While Dhoni had to make ground. But the catch was spilled and that eventually made Dhoni furious at Bravo. The expression that he gave showed that he got quite disappointed and angry with him. After all, he is known to set standards. But unfortunately, after the ball went high Dhoni ran towards it but missed the catch. Luckily the drop did not have an effect on the final result of the match. And the fault did not cost CSK much. As his team closed the match with 20 runs.
Now take a look a look at this viral video that is making rounds.
Take a look at the Twitter post below:
Also, read Guardians of the Galaxy Vol. 3 may enlist cast members of Suicide Squad