We all know that taking medicines and going under medical treatment are the most common ways to get rid of sickness and diseases. But in this article, we are sharing some unusual treatments that people follow around the world to get well soon.
# There is a new beauty treatment at Clinical-Salon in Tokyo. Clinical-Salon began the unique facial which offers a five-minute session with the snails crawling on the face. Snails crawl on the face of a woman during the demonstration. It is said that the snail slime is believed to make one's skin supple as well as remove dry and scaly patches.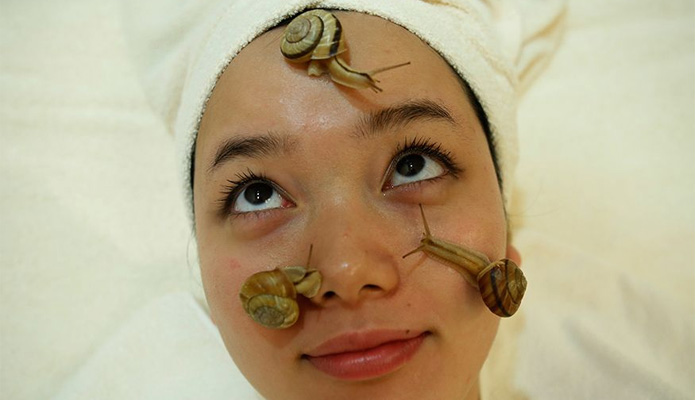 # It is a traditional Chinese medical treatment for curing facial paralysis, at a hospital in China. In this method, the dead scorpions and ginger flakes are placed on a patient's face so that they can be cured quickly with this bizarre treatment.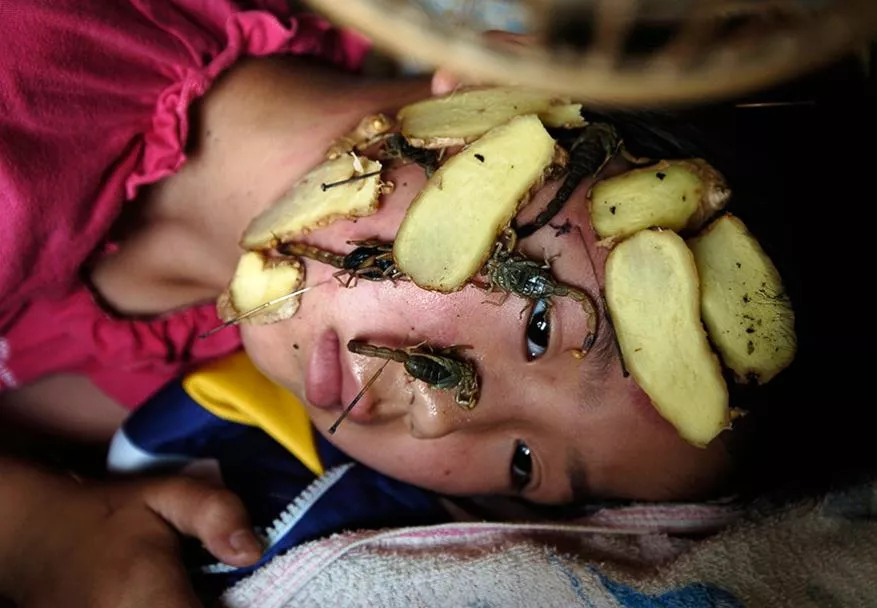 # Here comes another treatment where the fish swim around the face of a man as he relaxes in a hot spa pool in Kangal. This fish is also called "doctor fish", The treatment is believed to heal Psoriasis, a chronic skin disease which affects the joints and skins. People suffering from psoriasis travel to Kangal and visit the fish pool. They stay at the spa for 21 days. Over there they take the session for four-hour, which continues for 21 consecutive days.
# Every year in June, the Bathini Goud brothers from Hyderabad draw thousands to their camp to take part in the administering of the fish medicine, which they believe cures them of asthma and respiratory problems. where the people are prepared to swallow a live fish that has been dipped in homemade medicine.
#Another weird treatment which is also one of its own kind. In this treatment, the terrapin touches the face of a teenager. Since they believe in the supernatural healing powers of animals such as turtles, cows, and snakes. It is a relatively common phenomenon in Cambodia which is believed to cure rheumatism and other bodily ailments.
Also, read Massive Volcano Erupted Amid Corona Virus hints The Apocalypse In Indonesia