Nowadays there are many types of diet plans for weight loss. In the last one or two years, there is a predominantly the keto diet. In this, a person has to include fat-rich food in his plan like cheese, meat, eggs etc. Consumption of many types of fruits and vegetables is prohibited. But this keto diet is also giving frightening results.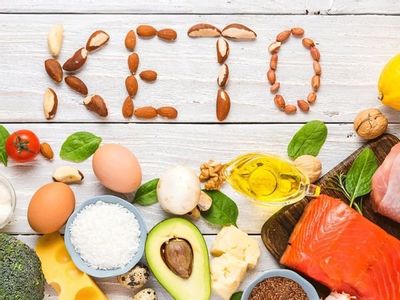 Recently, Bollywood actress Mishti Mukherjee passed away due to kidney failure. The main reason was believed to be her keto diet. This keto diet has some benefits as well as some disadvantages. The children who used to have seizures due to epilepsy have been seen to get rid of it to a great extent by the Keto diet, it has been seen to have positive effects in many types of cancers as well, this is also a solution to the problem of acne. Despite this, negative effects of Keto have also been observed. Heart disease, kidney related diseases, etc.
Side effects of Keto Diet
Nutritional Problems-
In this type of diet, many types of fruits, vegetables, grains, pulses are excluded. Because of which our body does not get complete nutrition. Therefore, there is a lack of many types of vitamins and other elements in our body, whose ill effects make us fall into the trap of diseases.
Kidney and heart disease-
Eating too much fat causes cholesterol to rise in our blood arteries, leading to blockages and increasing the risk of heart attack. Eating high-fat food regularly emphasizes the process of filtering the blood of the kidneys, which leads to the problem of stones. The other side effect of this is that the ability of the kidneys to work daily decreases day by day, due to which the amount of toxic substances in my body keeps increasing.
Effect on liver-
If you already have venereal disease then Keto diet is very harmful for your liver. Therefore, it will be better for liver patients not to follow this diet.
Keto Flu-
A keto diet poses a risk of body fat, fatigue, nausea, dizziness and headaches. Because the body starts using ketones and fats for energy.
Risk of diseases-
Some things also indicate that a high-fat and low-carb diet that emphasizes animal foods is harmful to health. This increases the risk of many diseases.
The essence of all these things is that the keto diet can be beneficial with immediate effect. It can help in weight loss. But for a long time this increases the risk of many diseases. You must consult a good doctor or registered dietician before consuming a keto diet.