Every Year as we all know that 26th January is celebrated as Republic Day. On this day people witness the parade in New Delhi. But this year's 2021 parade was a bit unique as compared to previous years. So let's know what made it different.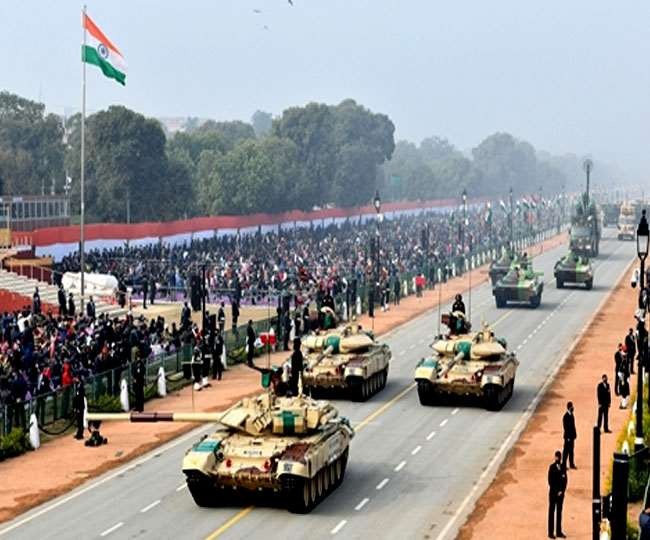 Every year Republic Day is celebrated as an iconic event. Because on this day the Constitution of India came into effect. And since 1950, people celebrate this event. Today is the 72nd Republic day that we all are celebrating. But this year like every year there was something unique that everyone didn't notice.
As we all know that Covid 19 pandemic gave an absolutely weird impact on all the industries. Whether it was work or business almost every sector was badly affected. Even today the problem is not yet over and we are facing difficulties due to the pandemic. And now since this year, the republic day comes amid COVID there were a string of changes that made this parade a bit apart from others.
Things that were different this year
1. The first thing that took place this year was the participation of a woman fighter pilot a flight lieutenant named Bhawna Kanth she showed drills of the light combat aircraft (LCA), light combat helicopter (LCH), and the Sukhoi-30 fighters.
2. The second different thing was the entry of Rafale fighter jets on display this year.
3. This year The Ram Temple was featured among many tableaux during the Republic Day parade. Which was something that was worth appreciating.
4. This was for the first time happened in 50 years that there was no chief guest at the republic day parade. Because this year Boris Johnson canceled his visit to India owing to the pandemic.
5. In India's Republic Day parade Bangladesh also participated and become the third foreign country in the participation after France and the UAE.
6. Every year 1,50,000 people spectators were allowed but this year only 25,000 spectators were allowed to attend the parade just due to the covid -19.
7. This year the Parade was mended to go only till the National Stadium at the C-Hexagon of India Gate. As compared to previous years.
8. All the children who were below 15 were not permitted at the India Gate lawns. 
Also, read March of Indian farmers for Republic Day