When wayfarers were perfectly sported by Bob Dylan in his counter-culture aesthetic,the frame instantly became a synonym of the bold style. Although wayfarers were popular in the 50s and 60s, its demands only grew among the public after it was worn by many celebrities on-screen. The original frame design carried a distinctive trapezoidal shape more like a cat-eye style, but modern trends have adapted more to a square shape of the wayfarer eyeglasses.
While initially, they were considered masculine, however, soon they became a rage among women too after they were sported by heroines in various movies and shows. Fast-forward, the wayfarer is now among the best-selling frame styles across the world. Also, this frame style is notably used with both sunglasses and eyeglasses.
Square Rimmed Wayfarer
Many experiments by brands have led to the emergence of exciting wayfarer eyeglasses frame designs. From the inverted triangle, heart, square, diamond, round, oblong, and oval shapes, such a frame style comes in many stylish shapes. Since these wayfarer eyeglasses suit every face shape, you can wear it with your daily outfits. You can also choose neutral coloured eyeglasses to suit your various attires. Also, you can find the updated version of the retro-styled wayfarer eyeglasses that can help you bring out a distinctive aspect of your personality.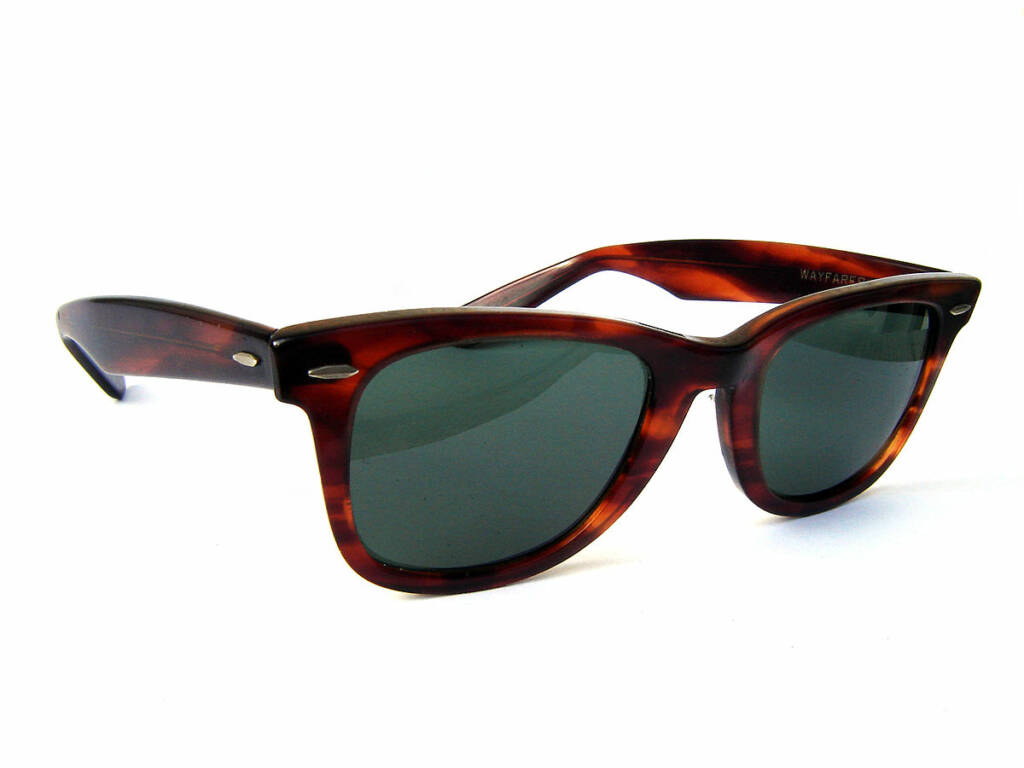 Wayfarers have been functional for over half a century and are still one of the most
loved frame shapes that suit every face and attire.
Here are some reasons why wayfarer eyeglasses are so trendy:
They are Functional
The high-quality style frames, paired with protective lenses and the right fit, make
wayfarer eyeglasses equal parts functional and fashionable. From formal to casual, you can pair them with any outfit and sport your style. It means they are a perfect fit for your leisure days in the town and suit your workdays as well in every season.
They are Stylish
From iconic to contemporary, every artist has worn them on their best outfit days. You can recognize the wayfarer frames sported by Audrey Hepburn and James Bond in their iconic shows and movies. Wayfarer eyeglasses have always taken style quotient up by a notch.
They Don't Cost a Bomb
If you want to buy wayfarer eyeglasses, then you can easily find them online within your budget, or at the lowest prices at your local bodega. If you are looking for comfort andwant the best quality frame, many branded wayfarer eyeglasses are also priced mid-range to suit all your needs.
Top Features of Modern Wayfarer Eyeglasses
Sporting a modern look was not so easy before accessories like eyewear became a vital part of your wardrobe. There is no doubt in saying that wayfarer eyeglasses meet your needs the best in terms of style, comfort and affordability.

Here are a few features that you must look for when you grab the modern wayfarer eyeglasses:
A unisex style
Quality frames paired with clear-vision lenses
Lenses with 100% UV protection
Lightweight and durable frame
Well-finished metal temples
Scratch-resistant coating
Wayfarers are very versatile, which can be worn with your beach dress, party suit, or any other occasion while teaming up with a pair of chinos and a polo shirt. The wayfarer eyeglasses can easily be your go-to pair of glasses for any look.
Choose the Best Wayfarer Eyeglasses
Even though wayfarer frame shapes have evolved over time, they remain true to their classics. From your younger sibling to your grandparents, everyone can rock their style with a good pair of wayfarer eyeglasses. But to get the best comfort, you should look for
quality products from reliable brands like Titan Eyeplus that offer a variety of frame shapes and sizes to suit every face. They have a vast collection of wayfarer eyeglasses from brands like Tommy Hilfiger, Fastrack, and Ray-Ban to suit all your needs. Whether you want to sport your geeky style or cool casual style, wayfarer eyeglasses are your go-to pair for every occasion.