Whatsapp Dark Mode: There is good news for WhatsApp users. After a long wait, the company has finally rolled out the dark mode for all the users of Android and iOS. It was in beta testing for the last several months. The biggest feature of the dark mode is that it does not cause eye trouble during chatting. In addition, the dark mode also reduces the light emitted from the phone's screen, which also helps to reduce battery discharge.
Regarding the dark gray background and the off-white color text in dark mode, WhatsApp said, 'During testing, we found that the color combination of pure white and black caused the eyes to fatigue very quickly. That is why you will now see a special dark gray background and off-white color in WhatsApp, which not only reduces the brightness of the screen but also improves the contrast significantly. Chatting in dark mode will give a much better experience than before. 
Whatsapp Dark mode can be turned on and off
Users can also turn the dark mode on and off according to their needs. Dark gray text is seen on the black background in dark mode. Earlier, the WhatsApp background was white and the text was a dark color. The white background used to annoy the users a lot while chatting in the dark. Dark Mode improves night chatting. Due to dark mode, the phone's screen uses fewer pixels, which does not use the phone's battery too much.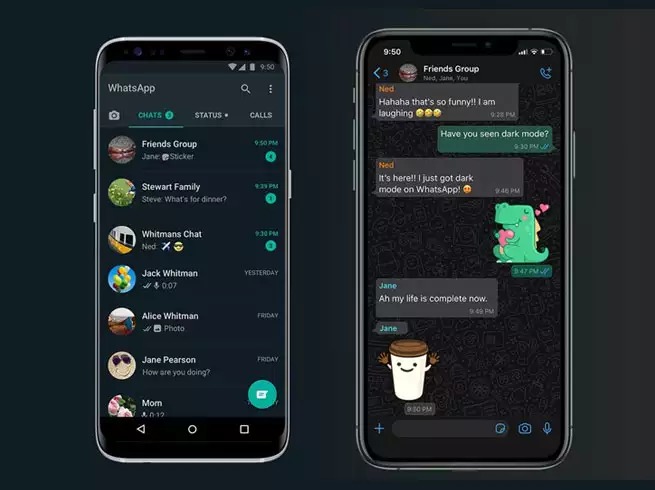 You can head to the play store and update your WhatsApp application to enjoy this feature. Cheers!
Also read PM Modi Speaks About Leaving Social Media, Will Handover Accounts To Women