Today I want to tell you about the fate of a girl from the Nizhny Novgorod of Russia, who at the age of 11 was the strongest in the world.
Her name is Maryana Naumova. She began strength training at the age of 10 and after only a year she won the title of World Champion. At that time, she was able to bench sting 60 kg without equipment.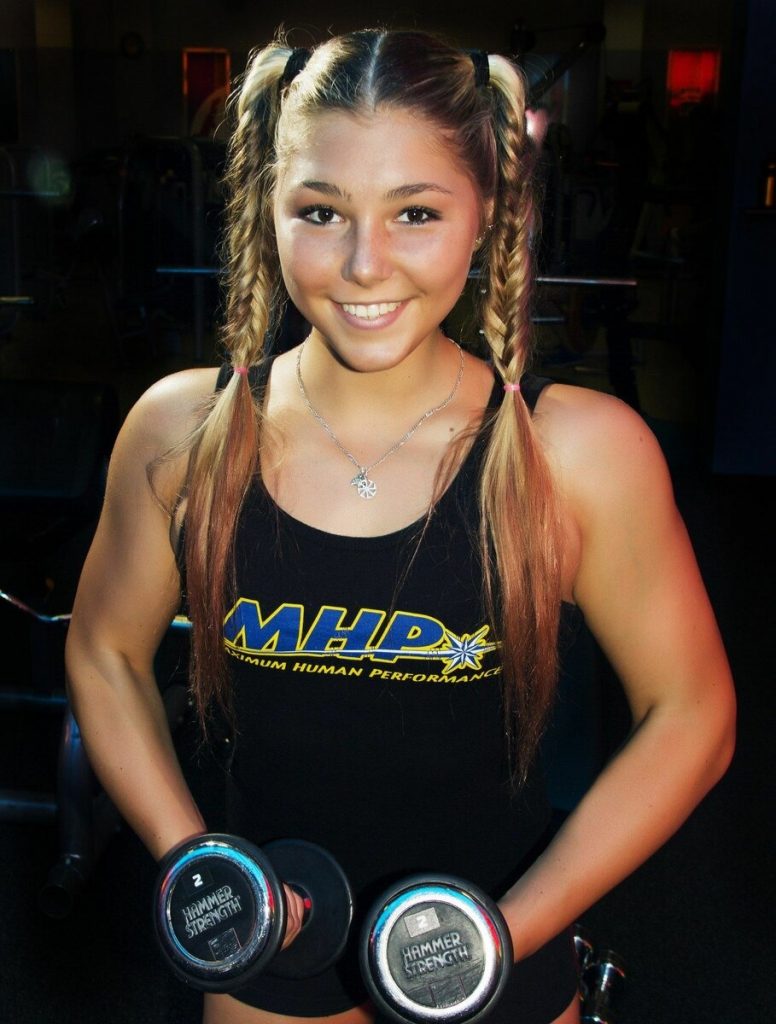 Before her career in powerlifting, Maryana was engaged in aerobics, where she also had some success, but looking at her father, who was engaged in the gym, the girl also decided to try herself in this business.
The girl's success was even noticed by Arnold Schwarzenegger. He invited her to take part in the Arnold Classic tournament, in which she set 14 records.
After 5 years of training, Naumova lifted 145 kg from her chest, albeit in equipment. But still, for her age and weight, it was a huge result. A year later, she did it for a new weight of 150 kg.
In 2016, at the Championship of the Russian Federation, Maryana took first place in the under-18 age category.
Everyone thought that with such a beginning, success and many new records awaited Maryana Naumova in her sports career. However, at the age of 17, the girl failed a doping test, for which she was suspended from participating in competitions for a period of 2 years. During this period of time, the girl found many other hobbies.
Now Naumova is 22 years old. She joined the Communist Party of the Russian Federation, is engaged in political and social activities.
Also, the girl has become a real beauty, she actively maintains her Instagram, where there are already more than 35 thousand subscribers.
Journalism became her other hobby. Maryana often speaks on "Echo of Moscow", about politics, and also conducts opposition activities.
Maryana also received higher education and now enjoys life without professional sports.
What do you think about this? Write your opinion in the comments.