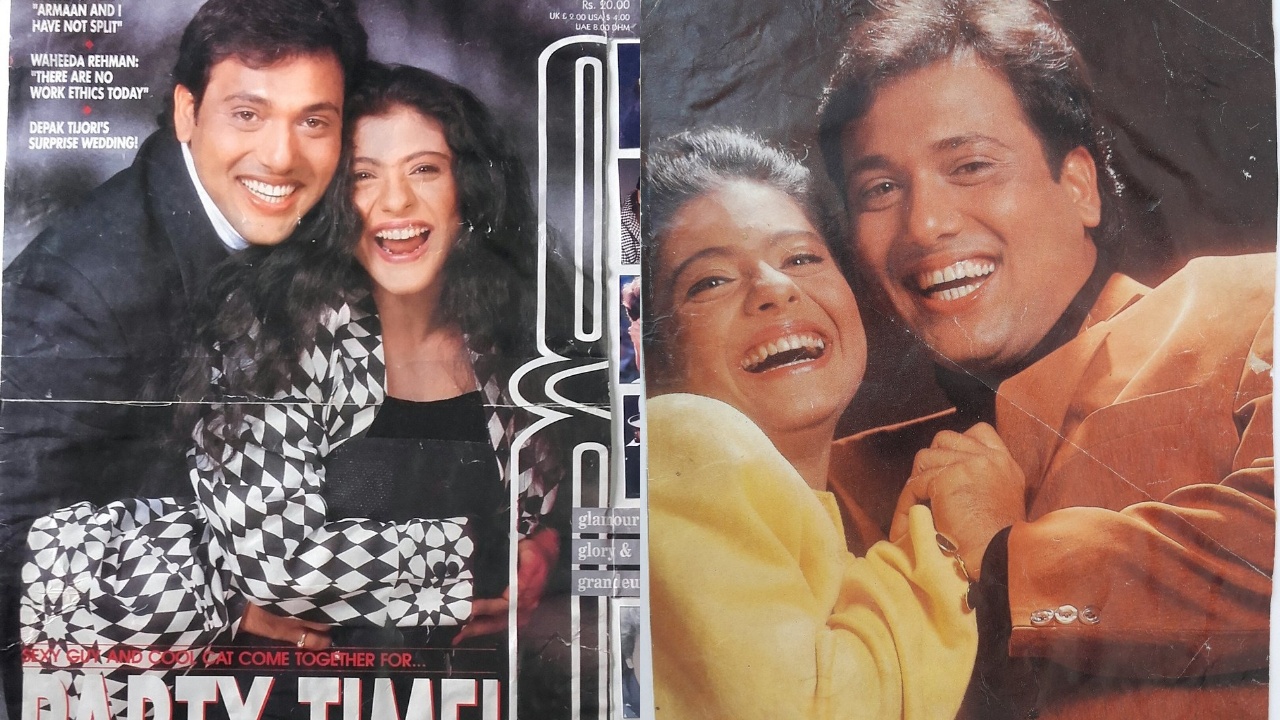 Bollywood actress Kajol appeared onscreen with many heroes. But she was never seen with Govinda. So read to know the reason behind this.
We all know that Kajol is one of the most famous actresses in Bollywood and has entertained audiences for a long time. Even today we see her in many movies and films. In spite of having dark skin, the actress managed to gather praises due to her acting skills and charming look.
Kajol appeared in many super hit films like Baazigar, Kuch Kuch Hota hai, Dilwale, Ishq, and many more. Talking about Dilwale Dulanya Le Leyage, the film was a big blockbuster and was in theatre for many years. Her latest release was the film 'Tribhanga' which was also appreciated by the audience. Now when we talk about the co-stars let us tell you that she appeared with many superhit actors like Ajay Devgan, Shah Rukh Khan, and others. But she was never seen sharing the big screen with the super hit actor Govinda.
However, the actress recently revealed the reason behind not working with Govinda. She said that they were supposed to start the shooting of the film Junglee directed by Rahul Rawal, but unfortunately the film could not proceed further due to some reasons. Although the photoshoots of the film were done. Later she appeared in many photoshoots but not in the films alongside Govinda.
Talking about working with him in the future she said that, Govinda is a great actor. So in the future, if she gets a chance to work with him she will surely go for it.
Also, read Priyanka Chopra Drops A Steamy After Shower Bath Selfie: Watch Out