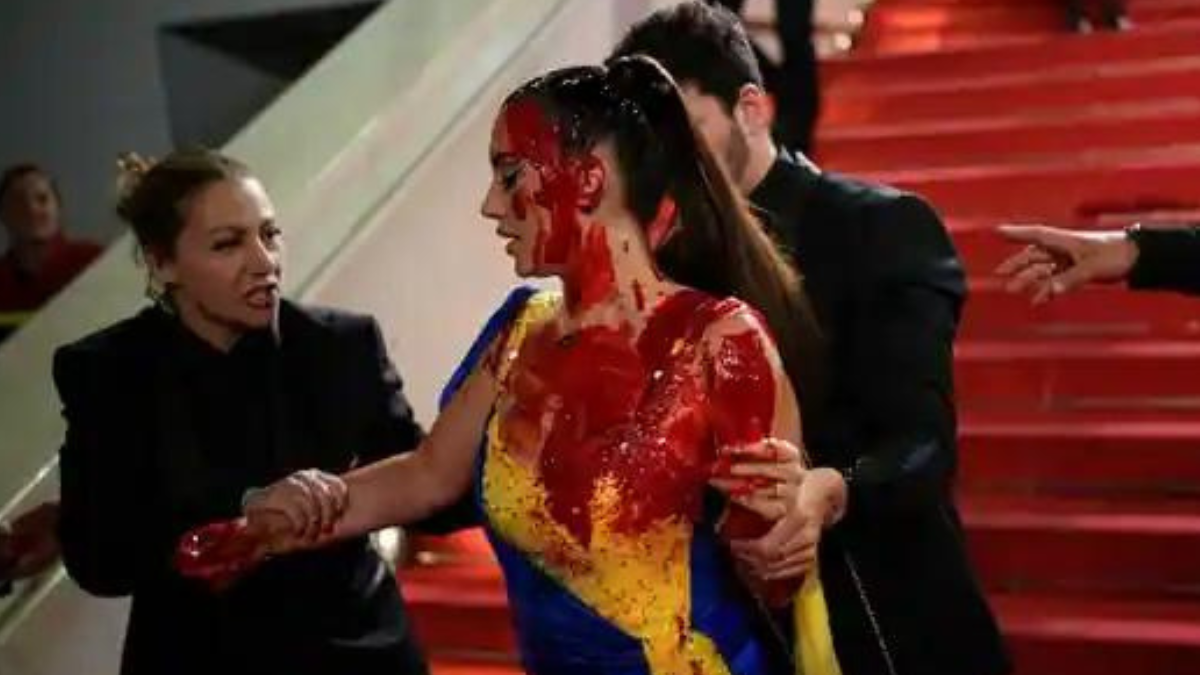 Amidst the big gala of Cannes 2023, some extravagant took place which grabbed attention of all. A women was seen adorned in a dress similar to the colors of a Ukrainian flag on the stairs and thereafter she approached ahead and drenched herself in fake blood. The video of the protest floated immensely on the Internet while the security personnel tried to get the women out of the way.
The protestor is anonymous as she marched up to the gala before the premiere of a Russian movie Acide on Sunday at Cannes Film Festival.She picked two packets of red liquid and smeared it on her face and neckline.
The 76th edition of the Cannes Film Festival commenced on May 16 and will keep the festive on till May 27. Swedish director Ruben Ostlund is chosen as the president of the jury of the films in line this time.
Indian stars like Aishwarya Rai, Sara Ali Khan, Mouni Roy, Vijay Varma, Manushi Chillar, Esha Gupta, Dolly Singh, and Urvashi Rautela were spotted at the event, while some of them made their maiden voyage this time.