For Indians and Pakistanis, no tournament is as bigger as their match with each other no matter what the series it is! It is the biggest entertainment for the people of both countries. All those who are whether poor or rich, old or young, men or women in both countries stick their eyes to the TV screens to watch India Pakistan match.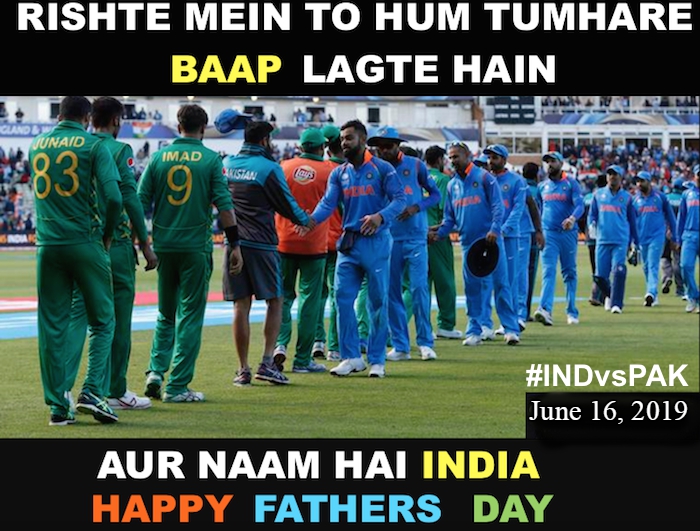 So we are here again! India after having a match with the strongest New Zealand on June 13, will face arch-rival Pakistan on June 16, 2019, Sunday. We don't know it gets planned by the cricket committee deliberately or the India-Pak match falls co-accidentally on Father's Day. To let you know, Pakistan beat India with 180 runs in Champions Trophy on June 18, 2017, which was a Father's Day too.
India and Pakistan's people always taunt each other on social with a line, 'Baap Kaun Hai?' means who's the father? And their matches usually falling on Father's Day signalizes International Cricket Committee plays a vital role in oozing the ecstasy. Well, it's just speculation, not a fact! Sentiments during a high-stakes India-Pakistan match always run high, and this time, the stakes will be much higher because of the diplomatic tensions between the two neighbours.
To build the hype, broadcaster Star Sports has brought back the 'Mauka Mauka' ad that had gone viral during the 2015 World Cup and given it a Father's Day twist for June 16. As expected, the ad mocks Pakistan's dismal record against India in ICC events, with Pakistan failing to win a single match against the Men in Blue in World Cups so far. Watch the ad here: