Sanna Marin is the Prime Minister of Finland. She is the youngest Prime Minister of the world at just 35 years old. Read this article to know more about Sanna Marin.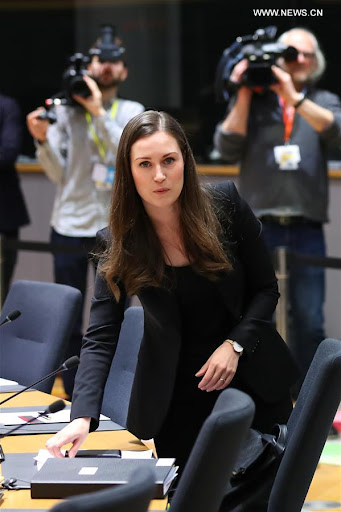 Personal details about Sanna Marin
Full name: Sana Mirla Marin
Date of Birth: 16 November 1985 (Age 34 Years)
Place of Birth: Helsinki, Finland
Political Party : Social Democratic Party
Spouse: Marcus Raikkon
Children: 1
Education: Graduate, 2012 Bachelor of Administrative Science, (University of Tampere)
Personal life of Sanna Marin
Sanna Marin is the child of same-sex parents . She is married to her friend Marcus Raikkon. Sana Marin is also the mother of a child.
The career of Sanna Marin
Sana Marin completed her graduation in Administrative Science from the University of Tampere in 2012. Sana, served as the chairperson of the city council from 2013 to 2017. Sana's career took off in 2014 when she was elected the second deputy chairperson of the Social Democratic Party.
Sanna Marin was elected to the Parliament of Finland in 2015 and in June 2019 she won again and was made Minister of Transport and Communications.
The Prime Minister Antti Rinne has resigned after one of his allies withdrew support and could not prove his majority in parliament.
Rinne's resignation prompted the Social Democratic Party to form the next government with the help of other parties, viz.; A new government will be formed with the help of the Center Party, the Greens, the Left Coalition and the Swedish People's Party.
Finland's Social Democrats was chosen 35-year-old Sanna Marin to lead a coalition government. So she is all set to become the youngest prime minister of Finland. She will also be the third woman Prime Minister of the country.
Marin surpassed the record held by Ukrainian Prime Minister Oleksiy Honcheruk, who became prime minister at the age of 35.
Notably, the world's youngest other Prime Minister/Head of State is; Ukraine's Oleksiy Honcheruk (35), North Korea's Kim Jong-un (35) and New Zealand's Jacinda Ardern, who sat at the age of only 39, became prime ministers.