She is well known as Bollywood's first bold actress. At the point when she first stepped into the world of showbiz, she took it by storm with her bold and beautiful appearance.
Zeenat Aman grabbed everyone's attention with the role of Janice in Dev Anand's Hare Ram Hare Krishna. Through her almost 4 decades-long journey in the industry, she did some path-breaking roles.
While her professional life reached heights, her personal life too remained in the spotlight yet for all the wrong reasons. Zeenat Aman's love life wasn't quite smooth as her professional life. 
When Zeenat Aman Had An Abusive Relationship With Sanjay Khan
Zeenat Aman and Sanjay Khan first met on the sets of the film Abdullah in 1970 where they fell in love. Nonetheless, Sanjay Khan was at that point wedded to Zarine Khan. There were rumours that they got hitched in Jaisalmer in a secret wedding in 1978. While Sanjay Khan generally denied the marriage, Zeenat Aman affirmed it in an interview years later.
As per a report by Peepingmoon, once Sanjay Khan was going to a party at a hotel and when Zeenat got to know about it, she went there searching for him. Sanjay Khan then, at that point, dragged her to a room and physically abused her. He hit her repeatedly. He blamed her for having multiple affairs. Zeenat Aman was rushed to the hospital because of some face injuries.
After the incident, Zeenat Aman realized she had fallen for the wrong man however she never filed a complaint against him and ended the relationship.
When Zeenat Aman Broke Dev Anand's Heart
Zeenat Aman got fame with the movie Hare Ram Hare Krishna when she was only 20. The movie was helmed by Dev Anand, who was 48 then, at that point, and he instantly fell for Zeenat Aman. He was then a wedded man with 2 children. In his autobiography, Dev Anand openly mentioned his love for the beautiful diva. He shared that he was desperately in love with her and wanted to tell her to see chose a spot at the Taj, on the top of the city to confess his feelings. 
This romantic arrangement was planned after a quick meeting at a party. At the party, he saw a drunken Raj Kapoor having Zeenat Aman in his arms. He saw Zeenat Aman reciprocating to him and it broke his heart forever. (source – Hindustantimes)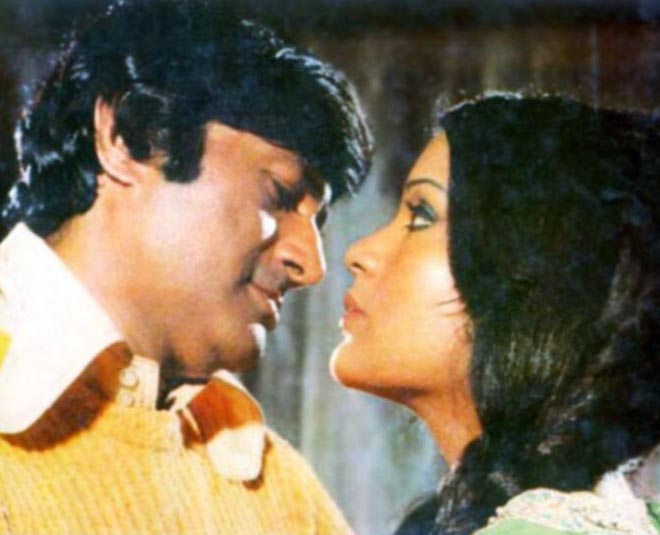 When Zeenat Got Married To Mazhar Khan
Zeenat Aman got hitched to Mazhar Khan in the year 1985. Mazhar Khan was not an A-list actor in those days. He had worked in a Hollywood film yet his work was rarely talked about. Her relationship with Mazhar Khan before the marriage was rarely talked about.
In the year 1997, the two officially separated. She didn't give custody of her children to her ex-husband's family.
There were rumours of her dating a Mumbai-based businessman however she eliminated any confusion by sharing that she has no designs to wed again.