It has been a long time since Genelia D'Souza Deshmukh has separated herself from 'Big Screen'. However, she is highly active on social media and she keeps her fans updated. Her recent picture with a caption triggered her fans emotionally who couldn't stop themselves from asking her back on screen.
'I Don't Stop When I'm tired, i stop when i'm done'

Genelia's caption beneath her recent picture
This Is How Her Fans Reacted!
Here are the comments of her fans which shows how badly they want the same charming and bubbly girl to return in the films. However, Genelia seems to have set her priorities. She might not return soon. She manages really well with her loving husband Riteish Deshmukh and her two kids Riaan and Rahyl.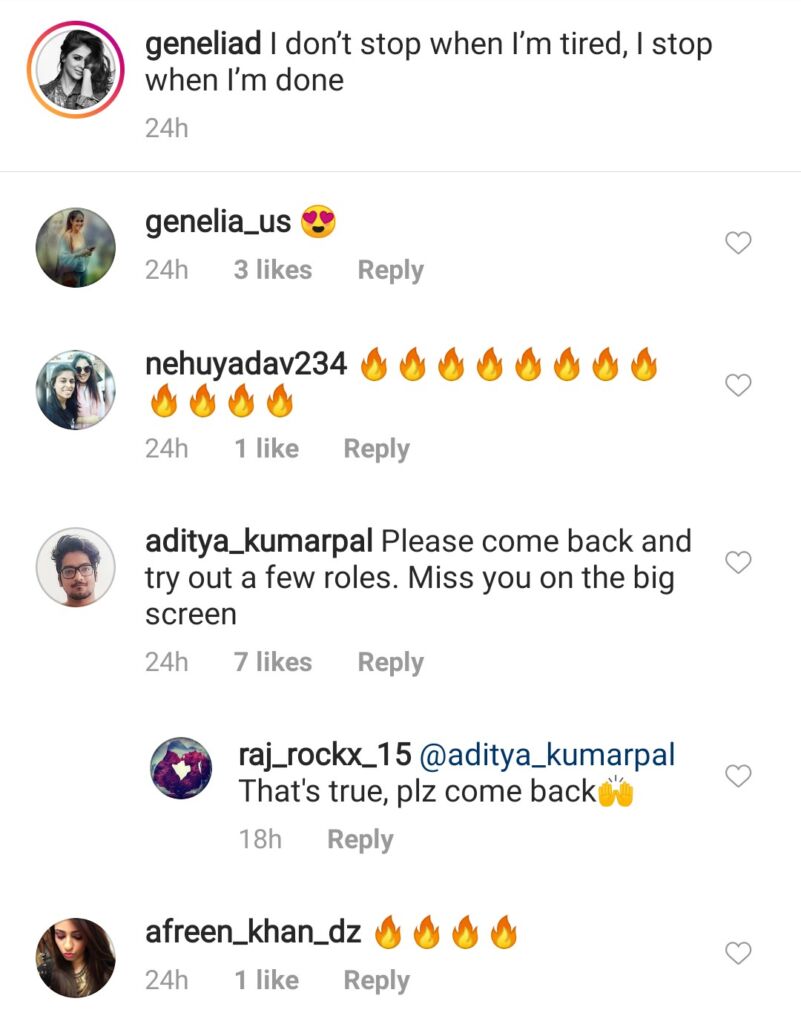 She Makes Her Fans Go Awww Everytime!
Cute Genelia might not be a heroine these days but she is the heroine of her loving husband for sure. Her posts showering love upon her husband and kids makes us scream with joy. Have a look at her photos and videos with the family. What adds to the magic is her 'Caption Giving Art'. Her creative captions are just magical.
Picture Gallery
Here are few of the recent pictures posted by her on her Instagram account. She is truly a beautiful actresses and watching her on screen all over again would be a treat to the eyes.